2019 Production Company of the Year: Peacock Alley Entertainment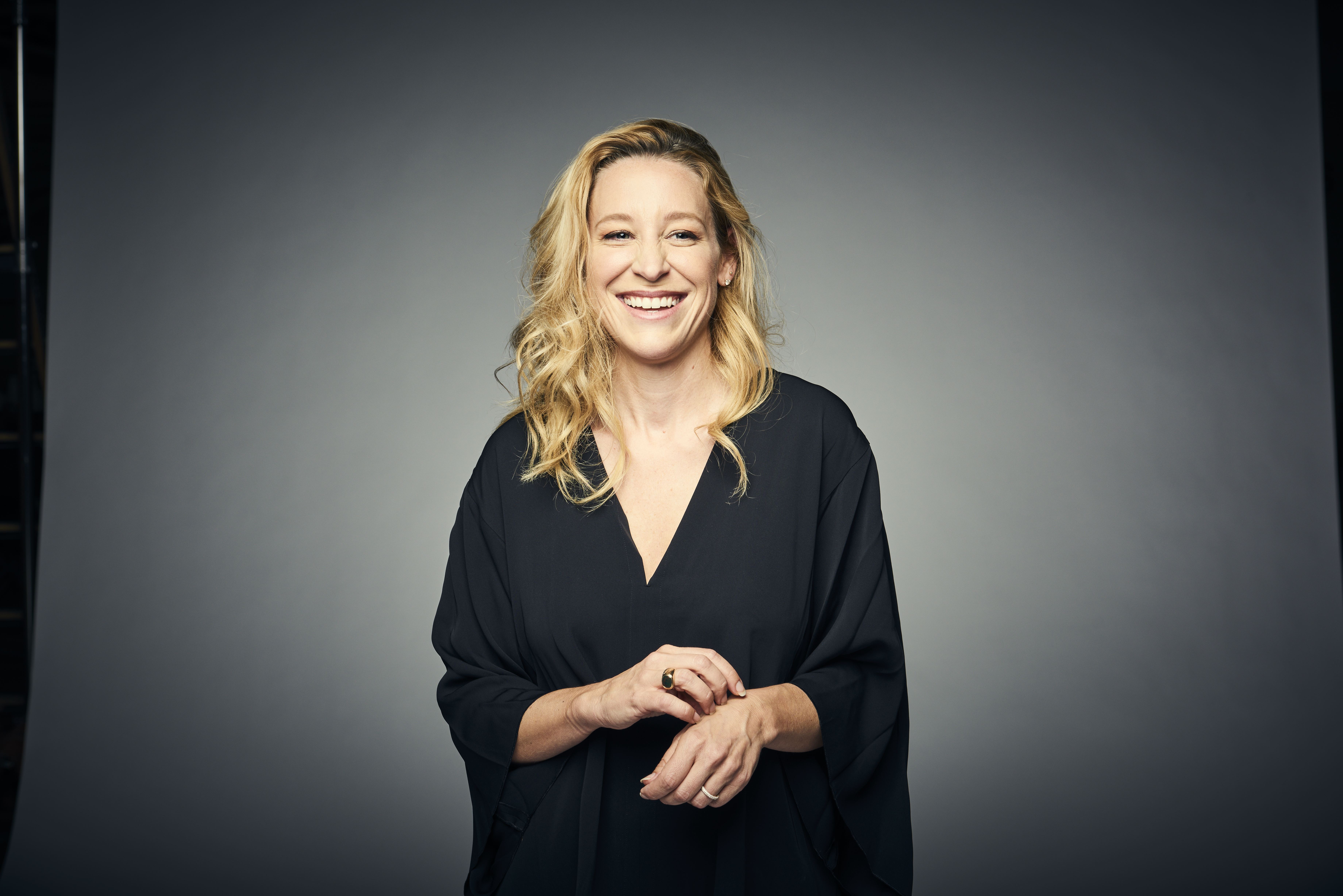 How a carefully-crafted development slate, including Crave mockumentary New Eden and CBC Gem's Jensplaining, keeps Peacock Alley thriving in Canada's competitive landscape.
Peacock Alley Entertainment president Carrie Mudd is downright surgical when it comes to picking the right projects for development.
"If you have too many things on the go, you underserve the writers you're working with and the broadcasters you're developing with," Mudd (pictured) tells Playback while knee-deep in post-production on Peacock Alley's new mockumentary series New Eden, a Crave original comedy set to debut on Jan. 1.
The prodco said goodbye to its sci-fi hit Travelers at the start of 2019, ending after three seasons on Netflix. But losing their global smash didn't spell disaster, thanks to a rock-solid business model conceived from its very beginnings.
Peacock Alley Entertainment was founded by Mudd and chairman Neil Court in 2012 with the intent of creating a production slate with a 50/50 split of unscripted and scripted content. The plan was to build slowly, using a longer development process to ensure high production value across its scripted and unscripted properties. The prodco first created a solid lineup of reality series, including Brave New Girls, A User's Guide to Cheating Death and the mockumentary Unusually Thicke, before launching Travelers in 2016.
Mudd leads a four-person development team that includes Gemini-winning producer Mary Anne Waterhouse, with SVP, creative Michael Henry and SVP, production Ryan Valentini working on all projects from concept to broadcast. Mudd hired Chantal Jackson as SVP of scripted content to drive development in the U.S.
The prodco's latest scripted series, 8 x 30-minute comedy New Eden (pictured, left), is created by and stars Evany Rosen and Kayla Lorette and follows a true crime parody story that spans several decades. The comedians had a two-woman live show called Network Notes, which gave a satirical view of the perils of pitching to a network. Mudd says the show was "brilliant, but a little too 'inside baseball' to develop," so they asked the comedians to pitch some original ideas.
Soon, New Eden was born, launching a two-year development process to refine the idea and package it for potential broadcasters.
Corrie Coe, SVP, original programming at Bell Media, says the execs at Crave were immediately impressed with the pitch for New Eden. The prodco presented a short reel of the series that Coe says was hilarious and "super persuasive."
The partnership was a perfect fit for both sides, according to Coe and Mudd. Crave was looking for a series to attract "smart women who love comedy" to complement its Letterkenny viewership, which skews heavily male. Peacock Alley needed a broadcasting partner willing to champion a "high concept and experimental" comedy series. "[Crave] committed up front to put the weight behind promotion and marketing," says Mudd.
Development on the unscripted side is a matter of nailing the perfect format, according to Mudd. The prodco launched short-form series Jensplaining on CBC's streaming service Gem in August, hosted by gynecologist Dr. Jennifer Gunter. Mudd says that with a niche series about taboo TV topics like menstruation, the format needed to "cut through," so the series mixes straight science talk with honest roundtable discussions.
The hard work has paid off. Jensplaining pulled in the most first-week video views of any short-form series on the streaming site and continues to be one of its most-streamed programs, according to CBC. The series launched its international sales at MIPCOM in October. "There's such an obvious void in the market for this kind of content," observes Mudd.
Their current development slate includes Motel 51, a live-action sci-fi series developed in partnership with 9 Story Media Group. A lunch with 9 Story's Natalie Osborne put the then kid-targeted series on Mudd's radar. Peacock Alley came on board and brought Travelers creator Brad Wright on as an executive producer. The in-development project soon turned into a YA series with Corus Entertainment on board as broadcaster.
Retaining their choice of strong partners has also kept Peacock Alley closely aligned with Netflix. The prodco further diversified its portfolio by branching into service production after Netflix approached them to work with U.S. prodco Insurrection Media on its Toronto-shot series Tiny Pretty Things. Lisa Hamilton Daly, director, original series at Netflix, says Mudd's artistic vision of the series and her connections with below-the-line talent in Toronto made Peacock Alley the perfect partner. "The management of the set builds and the look of the show has been top quality," says Hamilton Daly.
On the unscripted front, the prodco is in development on a true crime series with U.S. pay-TV channel Oxygen.
Rosen and Lorette are also back in development with Peacock Alley on future projects with other comedians as the prodco continues to balance its portfolio and build its brand.
Image credit: Matt Barnes
This story originally appeared in the Winter 2019 issue of Playback magazine