Whites acquired by British equipment rental firm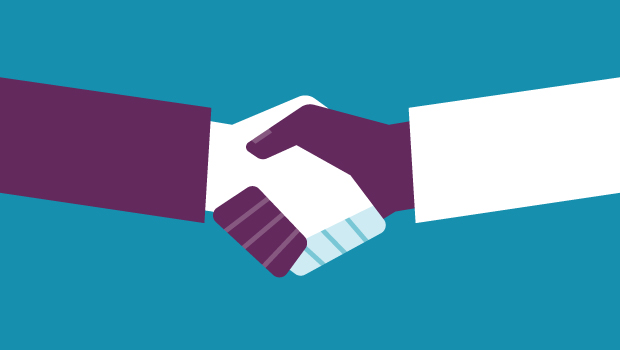 William F. White International CEO Paul Bronfman says the deal with Ashtead Group will position the company for a new phase of growth servicing streamers.
Canada's oldest and largest TV and film production supplier William F. White International has been acquired by a branch of British construction equipment rental company Ashtead Group.
The subsidiary Sunbelt Rentals of Canada – already known in the Vancouver media industry as a provider of aerial work platforms for a number of productions – aims to tap into the domestic production boom driven by streaming services.
"As Canada's production industry undergoes exponential growth, Whites faces our most exciting chapter in the company's history over the next few years," said Whites chairman and CEO Paul Bronfman in a statement, adding it was a "watershed moment" personally. "I feel the timing is right for Whites to align itself with a firm that has the resources, scale and culture to create growth opportunities for our employees. This enables the business to better serve our customers' ever-expanding needs and allow Sunbelt to take Whites to the next level."
Bronfman will continue as Whites CEO until April 2020 to aid with the transition. Effective immediately, Bronfman has become co-chairman of the company alongside Ashtead Group CEO Brendan Horgan. Bronfman will remain as co-chairman indefinitely, while the Whites brand name will remain unchanged.
Financial terms of the transaction, which closed Dec. 2, were not disclosed.
Established in 1963, Whites has grown to become Canada's largest and most-recognized equipment supplier to the film and TV industry. It currently employs more than 450 staff and operates out of 13 locations across the country. It was formerly a division of parent company Comweb Corporation.
While Whites' core business has been equipment rental, the company has diversified in recent years with the expansion of its studio operation, Whites Studios. It operates five studio spaces in B.C., including Ironwood Studios and Fraserwood Studios, and earlier this year revealed it will enter the Toronto market in 2020 with the launch of a 151,000-square-foot studio facility. Once the new studio is operational, Whites will have around 750,000 square feet of studio space across 18 sound stages.
In a joint statement, the companies said the sale would fuel Whites' growth as the arrival of new streaming players continues to elevate Canada's production volume, which at last count was almost $9 billion annually.
"Whites significantly enhances our capability to provide equipment to the film and television production market where increased demand for content is driving high growth opportunities. The acquisition will provide significant opportunities to cross sell our existing product range in Canada and develop our offering to this end market in the U.S.," said Horgan.
Ashtead, headquartered in London, U.K., is a public company trading on the London Stock Exchange. It has been a major player in the equipment rental business in the U.S. since 1990, when it acquired Sunbelt Rentals. Sunbelt entered the Canadian market in 2014 through its acquisition of GWG Rentals, which operated in western Canada. In 2017, Sunbelt grew its Canadian operations with the purchase of Ontario-based CRS Contractors Rental Supply.
In 2018, Ashtead Group posted revenues of more than £3.4 billion (around CAD$5.8 billion). In September financial results, the company announced that it planned to diversify: broadening product offerings, geographic reach and end markets.