Inside the sale of William F. White International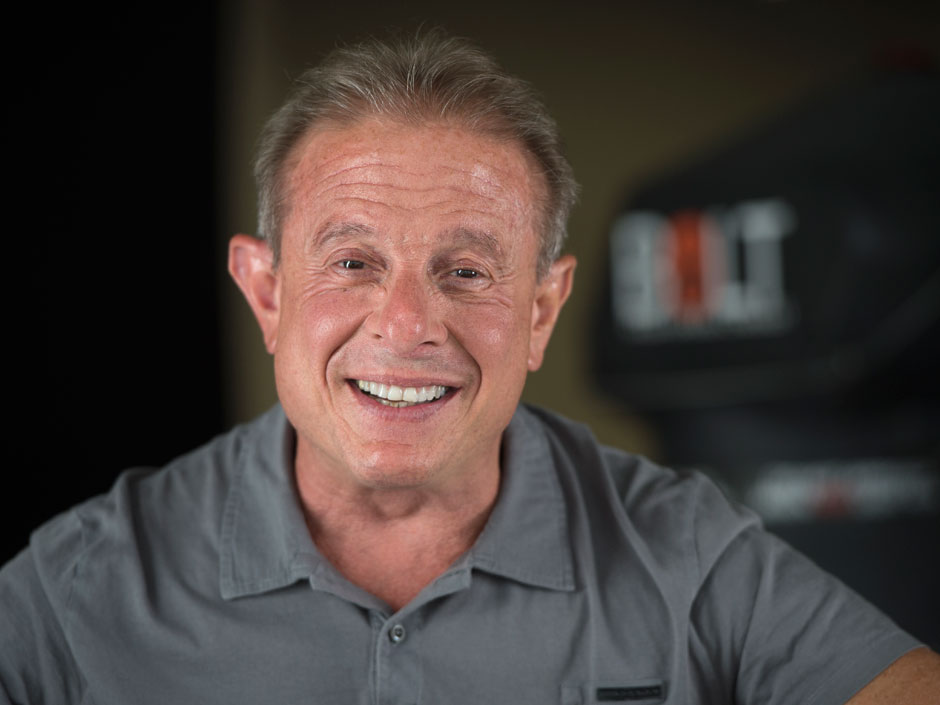 Following this morning's breaking news, Paul Bronfman discusses how the deal transpired and why Ashtead Group is the right company to lead Whites into the next decade.
When Paul Bronfman began telling clients in the spring his company was up for sale, he sent out an email with a subject line that read: "The kid has outgrown the parent."
The kid in this case was William F. White International, Canada's largest and most-recognized equipment supplier for film and TV. The parent was Comweb Corporation, the company Bronfman founded in 1988.
Two years prior, Bronfman had made the decision that if Whites continued on such a steep growth trajectory, he needed to sell.
And keep growing it did. Over the past five years, Whites has doubled in size, says Bronfman, increasing its sales by around 20% annually, and expanding the employee count to about 450 employees from 220 employees. That uptick has been spurred largely by the streaming boom, which has helped drive Canada's annual production spending to nearly $9 billion.
"It would have been selfish to keep [Whites] under Comweb. I could have done it, but it would mean limiting the growth of Whites and not being able to take advantage of all the production, the stages that are coming online," Bronfman told Playback Daily.
Details of the $260-million acquisition by Ashtead Group were released today via the London, U.K.-based company's unaudited second quarter results. The £136m (C$234m) deal features a contingent consideration of up to £8m (C$14m), payable over the next year (depending on EBITDA meeting or exceeding certain thresholds). Including acquired debt, the total cash consideration was £151m (C$260m). 
Bronfman hired financial advisory and asset management company Lazard to begin the process of finding a buyer. A teaser sheet was sent out in May to potentially interested parties, triggering an "avalanche of responses" said Bronfman.
But the teaser was not sent to everyone. There were a couple of restrictions put on the search for a buyer: no clients and no competitors.
"I did not want to sell to a client because Whites would lose its independence – if Whites is aligned with any one customer, the other customers think 'well whose agenda are they servicing?'"
A number of Whites' competitors in the equipment rental space were interested as well, said Bronfman, but he would not show them the teaser or entertain offers.
The search was eventually whittled down to eight finalists (two Canadian and six international, primarily from the U.S.).
Bronfman admits that when he learned of the interest from Ashtead Group – a U.K.-based equipment rental company with the majority of its business in North America through Sunbelt Rentals – he had to look them up online.
What he saw was a publicly traded British company (listed on the London Stock Exchange) with £3.4 billion in revenue in the previous fiscal year. That made it all the more surprising when – instead of a group of British executives, as Bronfman had assumed – five natives of Charlotte, N.C., walked in.
While Bronfman was initially caught off guard, he said he instantly felt that the cultures between the two companies would gel well.
"[We thought] these people think like us, they value people like us," said Bronfman of the first meeting. As conversations continued, the compatibility of the two companies continued to shine through.
Under the new structure, five Whites execs and five Ashtead execs will form the executive management team, which will be co-chaired by Bronfman and Ashtead Group CEO Brendan Horgan. Bronfman, meanwhile, will remain as CEO until May 1.
The deal for Whites comes a little over 18 months after Bell Media acquired a majority stake in Toronto Pinewood Studios, which was partly owned by Comweb. In a similar way, that deal has seen a larger company come in to add additional investment and usher in a new phase of growth.
After transitioning out of the CEO role, Bronfman plans to focus his attention on reinvesting funds from the sale into philanthropic initiatives. Namely, to create a foundation to "empower, encourage and create opportunities" for the people behind the camera, such as gaffers, grips and cinematographers.
And now that the ink has dried on the deal, Bronfman reiterates emphatically that he knows he has done the right thing in selling to Ashtead Group. "I don't have one tinge of seller's remorse. I'm relieved I've found the right people to look after my Whites family. I love these people and this company and I would never do anything that wasn't in their best interests."