2019 Executive of the Year: Catherine Tait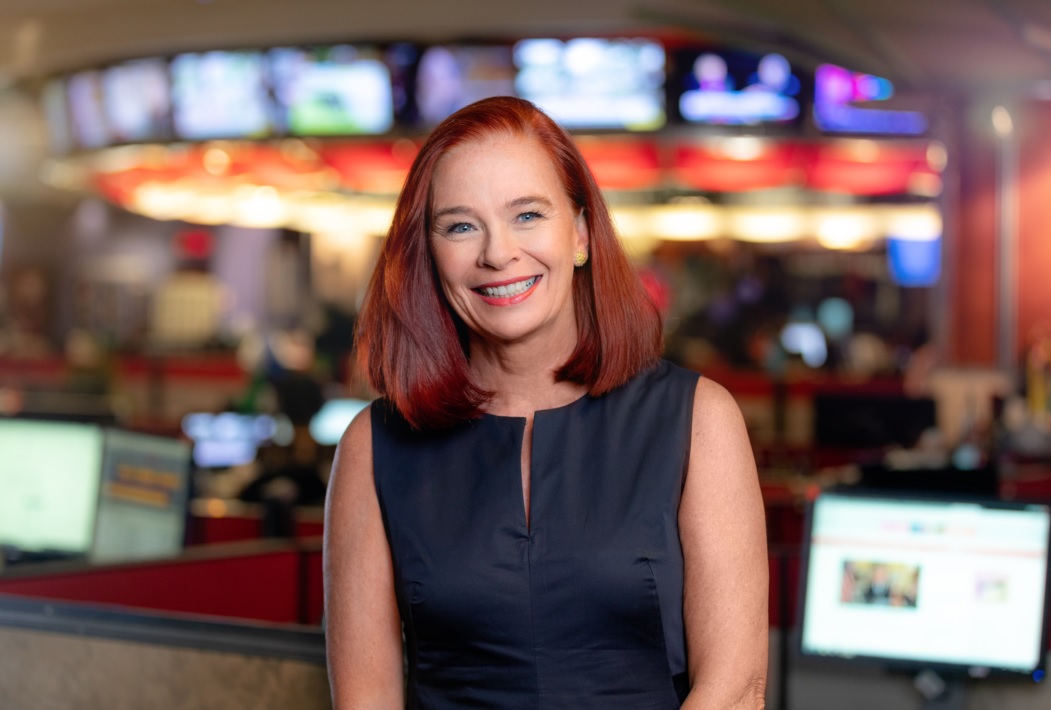 The CBC/Radio-Canada president and CEO discusses how she is building a pubcaster for the future.
As 2019 draws to a close, Playback is rolling out its Best of the Year winners. Over the next two weeks, we'll showcase a list of the companies, people and projects that caught our eye this year with innovative, forward-thinking and impactful work.
It took 80 years for a woman to hold the top job at CBC/Radio-Canada. And now that Catherine Tait has taken the president and CEO position, she plans to make every second count.
Since assuming the post in July 2018, Tait has built out a powerhouse executive team (including broadcasting legend Barb Williams and corporate development head Claude Galipeau), buddied up with like-minded public broadcasters and brought a career's worth of production experience to one of the most complex roles in Canadian media.
It's given Tait a fresh perspective on an industry she thought she knew so well.
"The CEO job is, without a doubt, the most extraordinary perch from which to observe and have a first-hand experience of the complexity of the cultural sector in Canada," Tait tells Playback from CBC's Toronto HQ.
Certainly, there are few as well-equipped to fathom those historical complexities.
More than 30 years ago, Tait was a policy analyst working on the Broadcasting Act – the same version that is currently the subject of a long-overdue review. She has also worked for the Government of Canada, as director and cultural attaché with the Canadian Cultural Centre in Paris, as a manager of policy and planning at Telefilm and was a co-founder of New York-based Duopoly and Canadian broadcaster Hollywood Suite.
Tait succeeded Hubert Lacroix at a time when the pubcaster had achieved many of its strategic goals, including a digital transformation that today sees it reach 20 million unique Canadian users a month across its digital platforms. CBC's journey to that point required "a certain internal gaze," says Tait.
Now, she wants CBC to look outward in order to re-engage Canadians. The CBC's new three-year strategic plan ("Your Stories, Taken to Heart") is the embodiment of that mantra, says Tait, and it speaks to her desire, as a former producer, to tell Canadian stories. "Everything else flows from it: rebranding CBC Gem, refocusing on kids programming, any of the other things that have been done over the past 18 months," she says.
On the Gem front, CBC has struck significant partnerships, including a deal that brought more than 100 Telefilm features to the service and a recent sports-focused partnership with Red Bull for the back catalogue of its Red Bull Signature Series.
A crucial tenet of Gem's relaunch in December 2018 was a commitment to re-engage younger viewers, which it has done by doubling its kids inventory to over 400 hours of ad-free programming. So far the re-engagement strategy is working, she says. "All the key indicators are that kids are coming back."
In a bid to maximize its combined $375 million annual budget for arts and entertainment programming, CBC/Radio-Canada is also strengthening ties with other international broadcasters seeking to answer the question of how to retain eyeballs and engagement in an OTT-dominated climate.
Tait has spearheaded collaborations with ABC Australia (its first-ever MOU with a foreign pubcaster, struck at BANFF) and the U.K.'s BBC (a commitment to collaborate across a number of areas).
The pubcasters are exploring collaborative ground that has not previously been covered. With ABC, the Canadian organization is working on podcasts, copro opportunities and exchanges whereby programmers travel to the other country to gain a greater understanding of its operations. Tait has also spoken of the urgency of collaboration at events such as Public Broadcasters International and the European Broadcasting Union.
As with any new role, Tait's first 18 months have not been without their challenges. At Prime Time in Ottawa, Tait made headlines when she likened Netflix to a cultural imperialist. Slightly less fair, feels Tait, was a Financial Post story that quotes her as saying CBC will no longer work with Netflix. That was taken out of context, says Tait, who clarifies that CBC remains "100% open to partnerships with any foreign streamer."
What most excites Tait is the opportunity to help change the makeup of Canada's national broadcaster. In some regards, for example gender parity, CBC/Radio-Canada is doing well. Fifty per cent of its executives are women. And in the 2018/19 broadcast year, CBC says it supported 62% female-led projects where the majority of the key creative roles of producer, director, writer and showrunner were held by women. She concedes there's much work to be done in other areas, though, namely diversity.
In June, CBC/Radio-Canada unveiled an initiative that aims to ensure that, by 2025, at least one of the key creatives in all scripted and factual commissioned programs is held by a person from a diverse background.
From her new perch, Tait hopes she can be a catalyst for change. "If there's only one thing I can do in this place, it's to stick my foot in the door so that others can get in beside me," she says. "I want to make a meaningful difference for people who are on the other side of the window looking in. That's the most important thing to me."
This story originally appeared in the Winter 2019 issue of Playback magazine