No hope of saving Anne with an E, creator confirms
Creator and showrunner Moira Walley-Beckett announced via Instagram there is "no way to revive" the series after an outpouring of fan demand to #renewannewithane.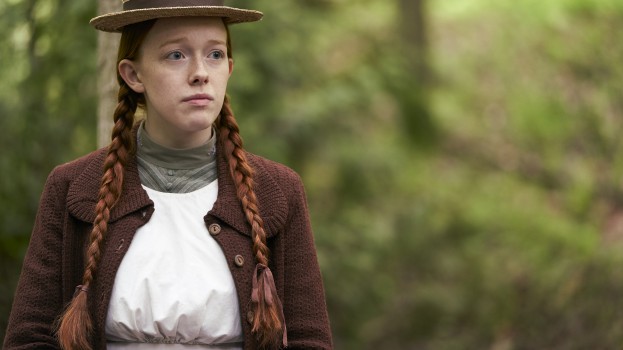 Anne Shirley won't be heading back to Green Gables any time soon.
Anne with an E creator Moira Walley-Beckett squashed hopes for a saving grace of the CBC and Netflix series with a statement on her Instagram account. "As hard as it is to face letting go of things we love… there is just no way to revive Anne with an E anywhere at this point. It will not happen," she wrote.
A social media campaign to save the series emerged swiftly following the news of the show's cancellation on Nov. 25. The hashtag #renewannewithane was the top trending topic on Twitter in Canada and was tweeted more than one million times within a 24-hour period.
When the campaign first launched, Northwood Entertainment principal Miranda de Pencier told Playback Daily that the Anne with an E production company had yet to "seriously contemplate a new home" for the series. The company owns the rights to the series.
The #renewannewithane was the second major social media campaign to attempt to save a Canadian series this year. #WynonnaEarp was trending worldwide when reports surfaced that the series had lost funding for its fourth season, putting an indefinite hiatus on production, with #FightForWynonna becoming a rallying cry for fans. Calgary-based prodco SEVEN24 Films eventually got the series back on track with new deals from Bell Media's Crave and Cineflix, with production set to begin this month.
Walley-Beckett did take the opportunity to thanks fans for the campaign, which included emails and letters as much as tweets and DMs. "We heard your voices loud and clear (as did CBC and Netflix) from all around the world and we are so grateful for the generous outpouring of passionate enthusiasm for our show. We couldn't feel more honored, humbled, and deeply moved," she wrote.
The third season of Anne with an E has already run in Canada – the finale aired on Nov. 24 – while the rest of the world will have a chance to view it when it hits Netflix on Jan. 3.
Image credit: Ken Woroner/Netflix