2019 Media Company of the Year: Blue Ant Media
After building an expansive global enterprise over the past eight years, Michael MacMillan's company is going all-in on its North American strategy.
As 2019 draws to a close, Playback is rolling out its Best of the Year winners. Over the next two weeks, we'll showcase a list of the companies, people and projects that caught our eye this year with innovative, forward-thinking and impactful work. First up is Blue Ant Media.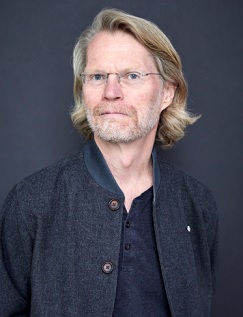 One could be forgiven if they underestimated the scope of Blue Ant Media's business in 2019.
Over the past eight years, CEO Michael MacMillan (pictured right) has quietly built a towering enterprise that now encapsulates seven international production companies, a multi-network linear business in Canada, global SVOD services (available in more than 60 countries) and a distribution business with a catalogue of more than 3,000 hours – among other channels and joint ventures too numerous to mention in full. Through its multi-channel network (MCN) Omnia Media, Blue Ant has also tapped into the explosion of interest in the gaming space, building out a universe of channels that drives 3 billion views a month and attracts 50 million unique visitors.
Blue Ant's under-the-radar growth has been calculated and incremental. However, as the company looks to accelerate its production and distribution operations in the U.S., things are set to become significantly more conspicuous. And, having steadily fortified its international operations in recent years, MacMillan says it is now "putting [its] foot to the floor in terms of [its] North American strategy."
M&A growth has been an important part of the company's strategy, and 2018 saw its biggest Canadian purchase to date in the form of Toronto prodco Saloon Media. That acquisition has already borne fruit, with Saloon pairing with Amazon Studios to coproduce the five-part docuseries Ted Bundy: Falling for a Killer, set to debut globally on Amazon Prime Video next year.
Its production business, in particular, has been retooled to more effectively operate in a North American content market on steroids, as streamers new and old pour escalating capital into bulking up their original-content offerings. This past spring, Blue Ant put a bow on its production assets with the launch of the Blue Ant Studios banner, which acts as the master brand for Canadian production companies Saloon and animation arm Look Mom! Productions, Beach House Pictures (Singapore), Northern Pictures (Australia), Antenna Pictures (U.K.), NHNZ (New Zealand) and Blue Ant Digital Studios (U.S.).
"We wanted to build out some connective tissue that let the creative and broadcasting world know that we were all connected, and draw more attention to the Blue Ant name," says MacMillan.
The most attention-grabbing of its titles thus far is Canada's Drag Race, an adaptation of the wildly successful reality competition series RuPaul's Drag Race. The local version debuts as a Crave original next year.
Blue Ant has also been scooping up executive talent to head up the Studios division, with recent additions Laura Michalchyshyn (CCO and co-president, content production, pictured left) and Jennifer Harkness (SVP, unscripted content) joining Sam Sniderman (co-president, pictured bottom right) to strengthen its factual operations and begin building a fully-fledged scripted business.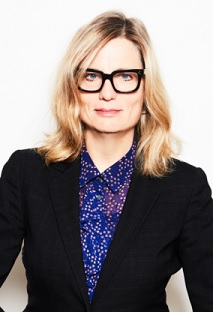 Greenlights for Canada's Drag Race and Falling for a Killer have been crucial first steps in realizing its goal of becoming a go-to content maker for the streamers. There's optimism that more could be on the way, with animation prodco Look Mom! currently in development on short-form series Doom Lands for Jeffrey Katzenberg's Quibi.
Blue Ant's focus on the L.A. market could also be to the advantage of the company's non-U.S.-based prodcos, with Blue Ant Studios acting as the "conduit and liaison" for titles being developed through those, according to Michalchyshyn.
Ultimately, the strategy is to break into the scripted market, she adds, as the Studios team busily options book, article and podcast IP, while also forging relationships with writers, producers and directors of note.
Also under the purview of the Studios umbrella is Omnia, which has become somewhat of a secret weapon within the Blue Ant portfolio. Five years ago, Blue Ant acquired a minority stake in Omnia – then, an MCN focused on music, crafting and some gaming videos on YouTube – before gradually increasing its ownership stake to 100%.
Omnia owns a number of digital channels and brands with mammoth reach – the company says that, across its portfolio, it generates around 3 billion views per month. It's been doubling down on that strategy in 2019, acquiring BCC Gaming (a YouTube channel dedicated to the online game Fortnite that has amassed 10 million subscribers and 2.5 billion views since it was launched in 2011) and Wisecrack (a pop culture YouTube channel with almost 3 million subscribers and a total of 368 million views). Owning more IP has also been a strategy embedded in the Omnia business model, which has evolved to include more content that is owned by Blue Ant, as opposed to content created and owned by third-party creators.
As time went on, MacMillan says Blue Ant began to recognize the vastness of the gaming lifestyle space. And as Omnia's focus has shifted toward gaming, it has also evolved from being solely a YouTube platform to one that distributes original content across Facebook, Snapchat, TikTok and Twitch, becoming a truly global entity in the process. Omnia accounts for 35% of Blue Ant's total business in 2019, up from 29% in 2018. In terms of ad revenue, MacMillan says around 30% is generated in Asia, about 60% in Europe and the U.S. and about 5% in Canada.
Omnia also represents more than 500 social media personalities, including The Sidemen (the subject of an eponymous YouTube Premium series in 2017), Misfits, Leon Lush and Jameskii.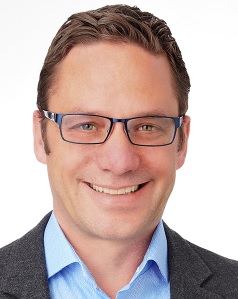 Marrying the production side of the business with the online talent side is an area where Blue Ant Studios sees significant opportunities going forward, says Sniderman.
"There's a tremendous opportunity to work with those creators to create premium content, particularly for the new SVODs, because they're all trying to work out how to reach that audience," he says.
And, while working with a diverse range of partners across varied lines of business is an imperative in 2019, it's "probably no more or less than it was in 2009, '99, '89 or '79," says MacMillan.
"My goodness, that's a lot of years back," he chuckles. "The names, trends and tech change, but what doesn't really change is the quest for creative talent."
In that pursuit, MacMillan says he retains the same sunny outlook as he has throughout his 41-year career. The belief that, with agility, an entrepreneurial spirit and willingness to experiment, one can build a business designed to withstand the industry's ebbs and flows.
Today, he says, that might be more important than ever. "At Blue Ant, we do talk about the belief in the importance of optimism. There's never been more video content created, distributed and consumed – it's quite an amazing tsunami of content, and finding your way through it is hard. We choose to be optimists."
When asked if the Blue Ant of 2019 looks anything like the company he envisioned in 2011 – or even 2014, when Playback also named it Media Company of the Year – MacMillan says he could see the bigger picture, but the specifics were never as defined.
"Did I know it would be this exact shape and size? No. Did I ever think we'd be in the gaming video business as significantly as we are? No. Did I think we'd have the biggest indie production company in Australasia? No. Many of the facts, figures, people and the exact products that we're creating and offering, I didn't know."
He wasn't a million miles off, though, he says. "But the general notion of a Canada-based, privately-owned, proudly-Canadian, internationally-focused company that would specialize in content and grow to be a significant international player? Yeah, actually, that was roughly the idea."
This story originally appeared in the Winter 2019 issue of Playback magazine