WIDC, CBC Films reveal development award winners
CBC Films, which supports the newly launched award, has also renewed its $35,000 commitment towards the WIDC's Story & Leadership program.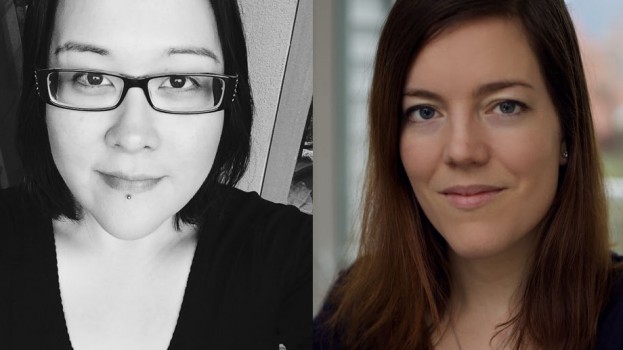 Women in the Director's Chair (WIDC) has unveiled the inaugural recipients of its 2019 WIDC CBC Films Talent Development Award – selecting Winnipeg-based Cree filmmaker JJ Neepin and B.C.'s Meeshelle Neal to share the $10,000 story development prize.
Revealed during the Whistler Film Festival on Dec. 5, the newly announced award is supported by CBC Films and dedicated towards covering the cost of participants WIDC Story & Leadership tuition.
Both alumnae of WIDC's 2018 Story & Leadership cohort – which offers female and gender minority Canadian directors the opportunity to polish their skills and scripts through the development and mentoring program – the second part of the prize will also pay for the next draft of their story consultant fees.
Neepin came to the program with her feature film debut Luminous, the story of an Indigenous woman who has the power of second-sight, while the prize will go towards assisting Neal's Sweet Release, a feature about an alchemist who attempts to save her daughter's life by stopping death. The award also subsidized attendance for Penny Eizenga, Jude Klassen, Mia Fiona Kut, Michelle Morgan and Pamela Gallant.
Additionally, CBC Films, which contributed $35,000 towards the 2018/19 WIDC Story & Leadership program, has renewed its commitment, pledging to support the initiative's 2019/20 cohort.
The WIDC Story & Leadership program is led by co-founder and producer Carol Whiteman, who produces and facilitates the Story & Leadership program, and mentor Siobhan Devine.
This year's cohort consists of Nimisha Mukerji (B.C., Tempest Storm), Susanne Serres (QC, Follow Me), Kim Albright (B.C., Me, Again), Lana Slezic (Ontario, Bee Nation), Sarah Galea-Davis (Ontario, An Apartment),  Laura Adkin (B.C., Abandoned), Camille Hollett-French (B.C., Snatch Me Good) and Monique Hurteau (B.C., Chasing Lear). The program also receives support from Telefilm Canada, ACTRA National and UBCP-ACTRA.
L to R: JJ Neepin and Meeshelle Neal