Gloria Ui Young Kim's push for Queen of the Morning Calm
Making its world premiere at the Whistler Film Festival, years-long determination brought the storyteller's feature film debut to screen.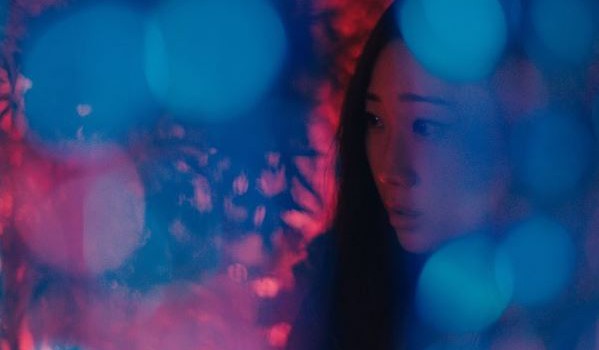 When journalist-turned-filmmaker Gloria Ui Young Kim won the Toronto Screenwriting Conference's Telefilm Canada New Voices Award for her script Queen of the Morning Calm in 2013, it was the sign she needed.
For the past five years, she had been struggling to find support to bring her powerful feature-length drama about a young Korean sex worker and her biracial 10-year-old daughter's journey to screen. The prize came at a time when the writer/director/producer says her story could have slipped away.
"At the time there wasn't this surge in interest in women's stories and in diverse stories," says Kim, speaking to Playback Daily prior to the film's world premiere at the 19th annual Whistler Film Festival, running Dec. 4-8.
However, the former Maclean's reporter persisted with the concept she developed during the CFC's Director's Lab in 2008 – sharpening her drama through opportunities like the second round of the Sundance Screenwriting Lab, the Female Eye Film Festival's Script Readings and subsequently, Spotlight on Screenwriters in 2015. The biggest shift came in 2016, when the self-described storyteller won $200,000 in cash and in-kind services from the Women in the Director's Chair's annual Feature Film Award.
"That's the big thing, that funding," she says. "It's like once you get that first piece in, you're like, 'OK, I'm not stopping until I find the rest of the money to make this film.'"
Produced under her Gloryous Productions banner in association with Hawkeye Pictures, her film debut stars Tina Jung (Kim's Convenience) as Debra, a mother trying to balance her dignity with the needs of her daughter Mona (newcomer Eponine Lee), all the while dealing with her love for her daughter's semi-absent father (Jesse LaVercombe from Mary Goes Round).
Drawing from her past experience as a survivor of violence, Kim says she was driven to tell Queen of the Morning Calm. She wanted to tell a story from the point of view of a woman, showcasing what violence can do to people and its ripple effects. "But because I'm so determined that this was not going to take me down – [I wanted] to tell a story that was a triumphant story, a story about coming from that kind of background and violence," she says, acknowledging that she wanted to be a voice for others.
Noting that in the wake of #MeToo that the time has changed for women's stories, she says early on it was the support of now Bristow Global Media president and CEO Marlo Miazga that made her decide to keep pushing the project forward, turning what would have initially been a short film into a full-length feature. She also credits WIDC co-creator and Queen of the Morning Calm executive producer Carol Whiteman as a mentor – helping open doors for the creative.
For example, it was only after securing funding from the WIDC that things started to rapidly move on her feature.
Funding from the Harold Greenberg Fund, the Ontario Arts Council and the Toronto Arts Council all came in. And with some determination and more development, the project was able to lock down financing from Telefilm Canada after being turned down twice. "After the rejections, I really dived back into the story," says the director whose credits also include It's My Party! and Dino Dana, noting that she asked herself questions about how she could make the story stronger and where she wanted to take it, leading to the creation of new characters.
And this past year has been a big one for the filmmaker.
Two of her producing partners, executive producer Sonya Di Rienzo of Hawkeye Pictures and coproducer Josh Barsky both came on board prior to her film finally going to camera in Toronto. "Having them with me, it felt like the right team, everybody sort of complemented each other," she says. Additionally, the cast for her film came together (Kim specifically put out a call for South Asian and black actors to reflect Toronto's diversity), and she launched a Kickstarter to cap off funding on the film, raising roughly $16,000.
Currently, Kim is in discussion with various distributors about Queen of the Morning Calm. And she has a couple of irons in the fire for her next collaborations.
Up next she's working with writer Jagjiwan Sohal (Dino Dana) and producer Anneli Ekborn (Patch Town) on Pink City Skies, a film focused on a gay South Asian high school student caught with his boyfriend by his conversative father, and Gone, a series with actor Samora Smallwood (The Shelter, Queen of the Morning Calm) centred on an undercover cop who's lost her long-time partner in a sex-trafficking sting.
"Looking forward, I'm passionate about sharing stories that come from a unique place of truth, stories that we have not yet had a chance to see or hear, from the perspectives of those who may have been marginalized," Kim says. "It's important to me that we can hear from everyone and not just from the dominant culture, race, gender etc. It's important to be able to celebrate all our stories and truths."
Image of Queen of the Morning Calm courtesy of Gloria Ui Young Kim