Dickenson teases 'major overhaul' of Telefilm's Success Index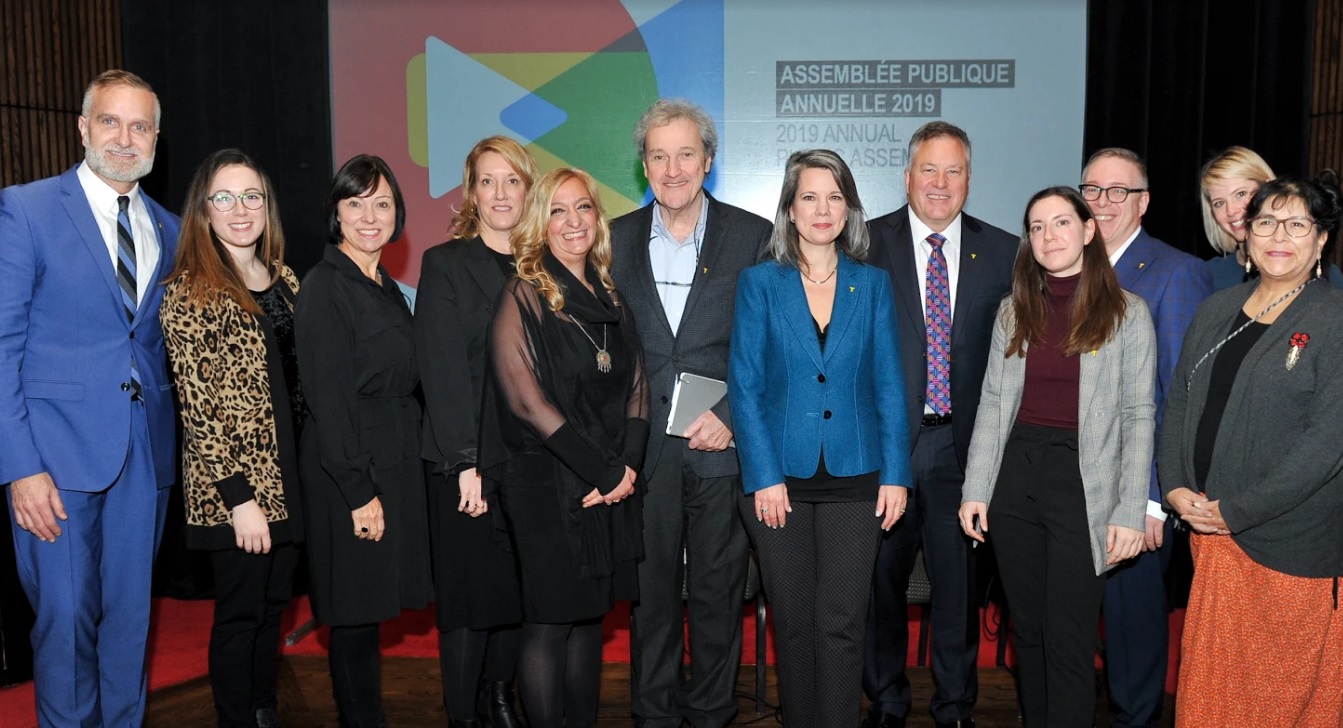 The organization's executive director Christa Dickenson said a full consultation will begin in the new year, with changes set to come into effect for fiscal 2021/2022.
Telefilm is set to review its Success Index early in the new year, with a potentially "major overhaul" coming into effect for fiscal 2021/2022, according to executive director Christa Dickenson.
A review of the metrics of a film's achievements, which Dickenson called the "backbone of [Telefilm's] program architecture," has already started with Telefilm's internal team and a group of industry experts. A full dialogue will begin in the new year.
"This is an extensive undertaking, but we're making good progress and we'll begin consultations with our partners in the new year to finalize this major overhaul," said Dickenson during Telefilm's annual assembly, held Thursday in Ottawa.
The Success Index, introduced in 2012, measures the commercial, cultural, and industrial success of films funded by Telefilm and, crucially, is a key performance indicator for the films Telefilm funds to the tune of about $100 million every year.
Exactly what the new Success Index will look like remains unclear, but the review will be welcomed by a Canadian film industry seeking to evolve alongside a fast-changing landscape that has been reshaped by the emergence of streaming services and shifting viewing behaviours.
Speaking more broadly of Telefilm's goals, Dickenson said "it's time that we find a way to implement a sustainable model that rewards talent and cultural expression. We need to see bigger," adding that the film funder will further its dialogue with the AQPM and CMPA on issues of parity, diversity, inclusion and program optimization.
An area where Telefilm has made significant progress is in recent years is gender parity. According to the organization, $45.5 million (or 59%) of its 2018/19 funding budget was invested in films with at least one woman in a key creative position. That represented a 9% increase from the previous year.
"The most recent results shared with all of you are extremely encouraging. Yes, 2020 is fast approaching and yes, we still have work to do, but we are in the parity zone," said Dickenson.
Telefilm has also increased its funding to Indigenous-led projects since 2017, nearly quadrupling its funding to around $4 million annually, up from around $1 million. In fiscal 2018/19, Telefilm supported the production of eight new projects and development of a further 17.

Looking ahead, Dickenson said Telefilm plans to expand its diversity initiatives further with the formation of an advisory committee on cultural diversity in the new year. The committee will be finalizing definitions and helping Telefilm identify key steps as it looks to further balance its portfolio.
The Telefilm head also addressed the pre-election announcement that the Liberal government intends to roughly double Telefilm's annual budget in the years ahead. "In the weeks to come, we will be working with government to understand what this looks like. And obviously when we have these conversations we'll be keeping our mandate top of mind. That means making sure we have a balanced portfolio, and that we're looking at talent development, production and reaching audiences where they are in Canada as well as having an international impact."