Falling to premiere on Sundance closing night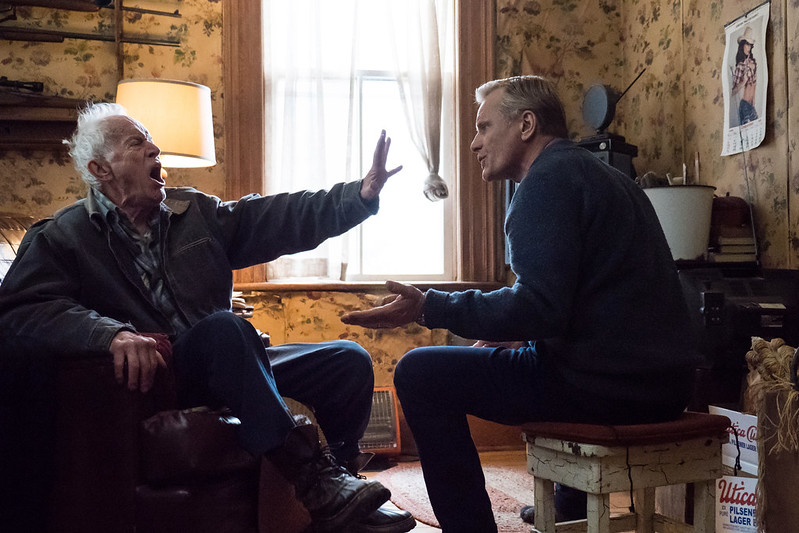 The Canada/U.K. copro, directed by Viggo Mortensen and produced by Scythia Films, joins Brandon Cronenberg's Possessor and four other Canadian productions making their world premiere.
Viggo Mortensen's directorial debut Falling is set to world premiere on closing night of the Sundance Film Festival.
The Canada/U.K. copro is one of six Canadian films among the 118 features selected for Sundance, held in Park City, Utah, which is one of the largest U.S. indie film festivals. Programmers received a record-high 15,100 submissions for 2020, including 2,155 international features, according to a release.
Falling was filmed in Toronto, with Scythia Films' Daniel Bekerman attached as a producer alongside Mortensen under his Perceval Pictures banner and Chris Curling from U.K. prodco Zephyr Films. Mortensen wrote, directed and starred in the film, which follows an elderly farmer whose very different world collides with his son when he stays with his family in L.A. It stars Laura Linney and Lance Henriksen alongside Canadian cast members Hannah Gross and Terry Chen. HanWay Films holds the international sales rights.
Brandon Cronenberg's sophomore feature Possessor will world premiere in the festival's World Cinematic Dramatic Competition. The film is written and directed by Cronenberg and produced by Rhombus Media's Kevin Krikst, Fraser Ash and Niv Fichman alongside U.K. prodco Rook Film's Andrew Starke. Possessor revolves around a corporate agent who uses brain-implant technology to inhabit people's bodies in order to force them to commit assassinations for her clients. It stars Andrea Riseborough, Christopher Abbott, Rossif Sutherland, Tuppence Middleton, Sean Bean and Jennifer Jason Leigh.
Also in competition are documentaries Influence, directed by Richard Poplak and Diana Neille and produced by EyeSteelFilm's Bob Moore and South Africa's Neil Brandt, and Softie, written, directed and produced by Sam Soko, with Kenya's Toni Kamau also serving as producer, with Moore serving as executive producer.
Influence looks at the recent advancements in weaponized communication in the scope of British multinational public relations firm Bell Pottinger. Softie follows a Kenyan man who feels compelled to run for political office but struggles with the impact on his family. The film received a cash infusion from the Cuban Hat Award raised during the Hot Docs Forum in 2018.
Charting the recent advancements in weaponized communication by investigating the rise and fall of the world's most notorious public relations and reputation management firm: the British multinational Bell Pottinger
Canadian director and producer Sean Durkin is also among the Sundance world premiere lineup with The Nest, a U.K./Canada copro. He wrote, directed and produced the film, along with producers Ed Guiney of Element Pictures, Rose Garnett of BBC Films, Christina Piovesan of First Generation Films', as well as Derrin Schlesinger and Amy Jackson. It stars Jude Law as a man who relocates his family to London, but his wife (Carrie Coon) struggles to adapt.
Rounding out the Canadian-connected world premieres is The Go-Go's, a documentary on the popular U.S. band. The U.S./Ireland/Canada copro has Corey Russell of Toronto's Fadoo Productions attached as a producer alongside Trevor Birney and Eimhear O'Neill from Ireland-based Fine Point Films.
The Sundance Film Festival will run from Jan. 23 to Feb. 2, 2020.
Image courtesy of Sundance Film Festival