How Wattpad is building an IP vault for the streaming wars
After successful adaptations of Light as a Feather and After, the story-sharing platform is delving further into the content space as competition between streamers intensifies.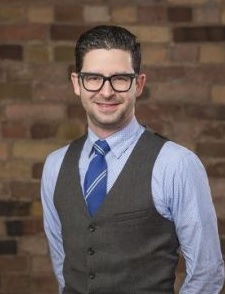 The past 12 months have seen a number of successes for story-sharing platform Wattpad, but perhaps none have been more important than the realization that audiences are willing to move across mediums to consume its IP.
On the TV front, Light as a Feather, Hulu's adaptation of Zoe Aarsen's story, has been a hit for the U.S. streaming service. The 10-episode first season, launched in October 2018, received four Daytime Emmy Nominations and was later renewed for a 16-episode sophomore outing.
Meanwhile, the Toronto-based company is also building out a theatrical business model. After, a feature-length film based on Anna Todd's story of the same name, has become among the top-grossing indie films of 2019 after logging a billion reads. The film, produced by Wattpad Studios alongside CalMaple Media, Offspring Entertainment, Voltage Pictures and Diamond Film Productions, has grossed around USD$70 million at the global box office since its release in April, as well as winning three Teen Choice Awards (including best drama movie) and the People's Choice Awards best drama movie prize. The sequel has already been shot, with Wattpad now looking to identify other properties that can bring fans out to the cinema.
The success of Light as a Feather and After has been a validation of the strategy, Wattpad Studios GM, Aron Levitz, told Playback Daily. "We've really seen that our audiences will leave our platform and go into different adaptations, whether it's TV, film, or even books on shelves."
Now, as the so-called streaming wars intensify, Wattpad is looking to delve further into the story-to-screen space, solidify its position as the world's largest IP-generation platform, and capitalize on content market that is projected to grow enormously over the next three years. According the global estimates, Netflix's global content spending will increase from to around USD$22.5 billion by fiscal 2022 from USD$12 billion in 2018, while Disney/Fox's spend is projected to grow to USD$30 billion over the same period from USD$22 billion in 2018.
Wattpad, says Levitz, is perfectly positioned to capitalize on the fact streamers need fresh voices and pouring investment into their direct-to-consumer offerings.
"The entertainment industry today is plagued by the same voice telling the same story for 100 years. Now you add in all these new streaming players that are building up massive volumes of content to deal with the fact libraries are being subdivided back to the original rights owners," he said.
Around a dozen content companies including CBC, eOne, Sony Pictures Television and Germany's Bavaria Fiction have flocked to mine Wattpad's story platform over the past 18 months. Apart from simply providing intel on what stories people are reading, the platform also allows users to comment on specific lines and paragraphs that they like. It is giving content companies a clear window into what audiences want to see and which parts of the story to highlight.
"It's about listening to audiences in an entertainment world where, to date, development has been done in a black box. How can we ensure we're taking down those walls?," said Levitz.
Wattpad also today announced its latest TV greenlight, Slow Dancing, a six-episode original series commissioned by Singapore-based Mediacorp Studios. Wattpad's Levitz and Eric Lehrman will produce, alongside supervising executive producer Tan Wei-Lyn, with filming set to begin in March. The original Wattpad story has been read almost 10 million times on the platform.
The on-screen popularity of Wattpad titles is also creating a loop effect, said Levitz, as interest in the film and TV adaptations is driving first-time users onto its main story-sharing platform. The number of unique monthly readers on the platform climbed to 80 million in 2019, a 23% increase from 2018, with four million writers posting stories to the platform.
As Wattpad continues to build out its story-to-screen business, Levitz said its importance as an IP vault for content companies the world over will continue to grow.
"We're not going to run out of original IP any time soon, and we're not going to stop finding and determining new trends and new directions that content is going. In a world where the amount spent on content is sky rocketing, we want that money to be spent smartly on things that audiences will truly love, not something that one executive sitting in L.A. thought was a good idea."