Shore, Trebek among Canadian Academy's 2020 honourees
Schitt's Creek co-creator Dan Levy, activist David Suzuki, writer Nathalie Younglai and actor Tina Keeper also join the list of Canadians to be honoured on Canadian Screen Week.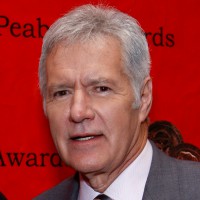 Canadian expats David Shore and Alex Trebek (pictured, right) are among the Canadian Academy's special award recipients for the 2020 Canadian Screen Awards.
The Good Doctor and House creator David Shore will be honoured with the Margaret Collier Award, which is given to a Canadian writer for their body of work. Shore has previously won an Emmy for his work on House, as well as the Humanitas Prize and the Writers Guild of America Award.
Alex Trebek will be honoured with the Academy Icon Award, given to a Canadian for their contribution to media at home or abroad. The longtime Jeopardy! host has won six Daytime Emmy awards during his more than 35-year run with the game show and has been given a Lifetime Achievement Award from the National Academy of Television Arts and Sciences.
Schitt's Creek star and co-creator Dan Levy will be given the Radius Award. The series was recently up for best comedy at this year's Emmys. The award, which was created last year, honours a Canadian that has made a global impact.
Actor and producer Tina Keeper (pictured, left) will be honoured with the Earle Grey Award, given to a Canadian actor for their lifetime of work. Keeper is best known for her work on North of 60 and is the president of Winnipeg-based prodco Kistikan Pictures. She co-produced Through Black Spruce with Serendipity Pictures. She received ACTRA National's Woman of the Year title in 2017.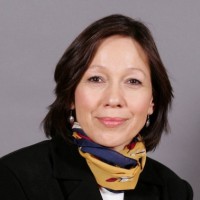 Scientist, broadcaster and activist David Suzuki will be honoured with the Academy's Lifetime Achievement Award. Suzuki has been a longtime media figure in Canada as the host of CBC's The Nature of Things. He was named a Companion to the Order of Canada in 2006.
Writer Nathalie Younglai will receive the Humanitarian Award, given to a member of the Canadian media who made an extraordinary humanitarian act in the previous year. The Coroner and Dino Dana scribe is the founder of BIPOC TV & Film, which advocates for meaningful representation for Black, Indigenous and People of Colour in Canadian film and TV, both in front and behind the camera. The organization made a significant contribution to Women in View's most recent On Screen Report.
Bell Media's streaming service Crave will receive the Industry Leadership Award, which recognizes innovation and leadership in Canadian media. The SVOD launched five years ago and one of its original documentaries, Once Were Brothers: Robbie Robertson and The Band, served as the opening film for this year's Toronto International Film Festival.
Entertainment One-owned digital media studio Secret Location will receive the Outstanding Media Innovation Award. The company is being recognized for its invention Vusr, which helps creators distribute, manage and monetize VR content through a suite of products.
Rogers Group of Funds executive director Robin Mirsky and DHX Media founder (now titled WildBrain) Michael Donovan will both be honoured with the Academy Board of Directors' Tribute. W5 producer Anton Koschany will also be recognized for his journalism work with the Gordon Sinclair Award for Broadcast Journalism.
All recipients will receive their awards during Canadian Screen Week, which will take place from March 23 to 29, 2020.
Image: Wikimedia Commons