Canadian-produced film marks English debut for Iranian director
Isthmus, now in production in Toronto, is produced by newly launched Canadian shingle Blue Footlights and U.S. prodco Tall Brit Productions.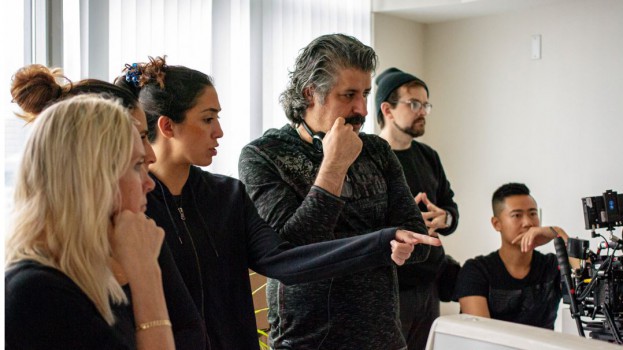 Iranian director Abdolreza Kahani is set to make his English-language film debut with the Canadian-produced Isthmus, in production in Toronto and the GTA until late December.
The film is written by produced Saeed Fardsaberi under his recently founded prodco Blue Footlights. Fardsaberi told Playback Daily the film is primarily financed through private equity. This is Fardsaberi's first producer credit, having worked as an assistant on several of Kahani's films.
Amanda Kiely of U.S. prodco Tall Brit Productions is another producer on Isthmus.
Isthmus is a psychological thriller about a woman who is afraid of being controlled by her husband. It stars Canadian actors Stephanie Jaskot (I'm a Killer), Reece Presley (Psycho Goreman), Catherine Howard (Don't Click) and Adam Daniel Mezei (The Intersection).
Kahani moved to France in 2015 after facing repeated issues with censorship in Iran. Three of his films were banned in the country and were barred from submission to international film festivals.
The film is expected to run in the 2020 festival circuit both in Canada and internationally.
Image courtesy of Blue Footlights