Bron saddles up for Western TV series
Produced with Italy's Palomar, That Dirty Black Bag follows the eight-day clash between a sheriff and bounty hunter.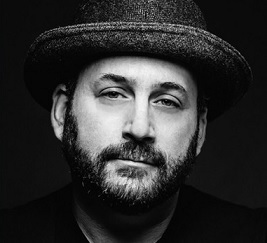 Bron Studios has banded together with Palomar-Mediawan Group to produce and co-finance That Dirty Black Bag, an eight-part, post-apocalyptic spaghetti Western-style drama.
Created by Mauro Aragoni, the Italian filmmaker brought on Silbia Ebreul and Marcello Izzo to help him write the series, with Fabio Paladini joining at a later date. Brian O'Malley is also attached to co-direct with Aragoni.
The English-language TV series follows the eight-day clash between a sheriff with a dark past and a bounty hunter who cuts off the heads of the wanted and puts them into a dirty black bag. Three seasons of That Dirty Black Bag have been planned, according to a press release, with a May 2020 start date.
Italian prodco Palomar, which was acquired by France's Mediawan this year, is currently in negotiations with commissioners in Italy for the series. Mediawan holds the French rights. Bron and Palomar, which control all other rights, are also in talks with other international buyers.
Bron and Palomar will co-produce, with Bron's David Davoli, Aaron L. Gilbert (pictured) and Steven Thibault serving as executive producer alongside Palomar's Carlo Degli Esposti, Nicola Serra and Patrizia Massa. Bron's backer and collaborator Creative Wealth Media is also involved in the series, with Jason Cloth and Richard McConnell working as co-executive producers with Palomar's Marco Camilli and Davide Nardini.
All told, the series is Bron's first collaboration with Palomar and its latest project in the TV space.
Last year, the Vancouver-headquartered company revealed it was partnering with Germany's Tandem Productions on the period drama series Shadow Play, which is currently in post-production, and Beta Film-owned Dramacorp and Isolani Pictures on sci-fi drama series Rare. This October, Bron announced it was working with Headline Pictures on a U.K.-set English-language adaptation of French series Call My Agent!.