PNP rounds out its Toronto office
Former Sony Pictures exec Marisa Friesen has joined the company as director of theatrical and digital sales, while PNP announces two new acquisitions from TIFF.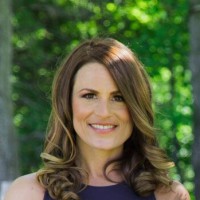 Pacific Northwest Pictures (PNP) has hired Marisa Friesen (pictured) as its director of theatrical and digital sales, filling up its ranks as the company completes its transition to Toronto.
Friesen previously worked at Sony Pictures, serving as a district manager in its theatrical sales department. Before that she worked in sales at Paramount Pictures.
Also joining PNP is Julian Ritchie, who will serve as marketing and administrative coordinator.
The distributor first announced the move to Toronto in August, revealing it would close its Vancouver operations in the transition. The Toronto office is a consolidation of its operations, which had CEO Zanne Devine leading from Vancouver while president Mark Slone worked from Toronto.
PNP has picked up two U.S. features, Seberg and Sound of Metal, which both had premieres at the Toronto International Film Festival. Seberg is directed by Benedict Andrews and stars Kristen Stewart as French New Wave figure Jean Seberg when the FBI targeted her in the 1960s for her relationship with civil rights activist Hakim Jamal (Anthony Mackie). Sound of Metal is directed by Darius Marder and stars Riz Ahmed as a heavy metal drummer who loses his hearing. The company will be working with U.S. distributor Amazon Studios on the release of both films in 2020.
Recent Canadian acquisitions include Joey Klein's drama Castle in the Ground and Geordie Sabbagh's comedy Canadian Strain.