Baroness Von Sketch wins best comedy at Rose d'Or awards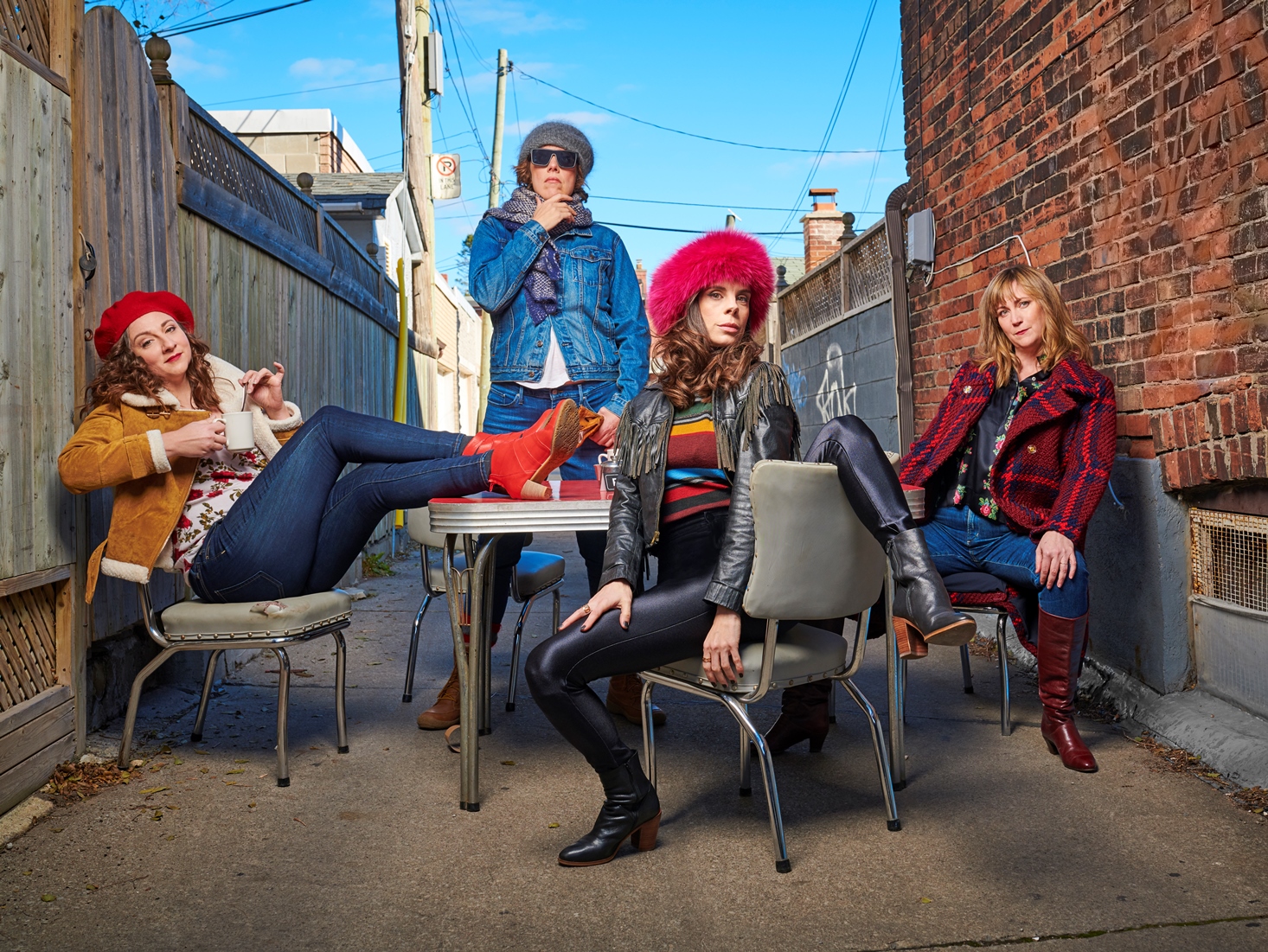 The Frantic Films-produced sketch comedy fended off stiff international competition to claim the coveted prize.
Baroness Von Sketch Show received major international recognition on Sunday, claiming the best comedy prize at the annual Rose d'Or awards.
The Frantic Films-produced series emerged victorious in a category that also included Couples Therapy (Norway), Famalam (U.K.), Kroymann (Germany), Shabas (Israel) and This Time with Alan Partridge (U.K.).
The sketch comedy series, which is now heading into its fifth season, has garnered significant awards attention domestically in recent years, claiming the Canadian Screen Awards' best sketch comedy or series prize for the last three years. On the international front, the series also won the prize for best comedy and variety program at this year's Rockie Awards International Program Competition. Since it's debut, the series has garnered 22 national and international awards.
Created by Carolyn Taylor, Meredith MacNeill, Aurora Browne and Jennifer Whalen, Baroness Von Sketch Show debuted on CBC in June 2016. It was subsequently picked up by IFC in the U.S. The show is distributed internationally by Banijay Rights.
In July, CBC ordered a fifth season (8 x 30 minutes) of the series, with Vivieno Caldinelli (This Hour Has 22 Minutes) and Joyce Wong (Wexford Plaza) tapped as series directors. Whalen serves as showrunner. For Frantic Films, Jamie Brown serves as executive producer and Jeff Peeler supervising producer.
Elsewhere at the Rose d'Or awards, Quebecor Content and Fair-Play's competition series Dance Revolution was nominated for best studio entertainment show. The category winner was Michael McIntyre's Big Show (U.K.).