Atomic drives revenue uptick for Thunderbird in Q1
The company said it is currently in production on new episodes of its Netflix original series The Last Kids on Earth.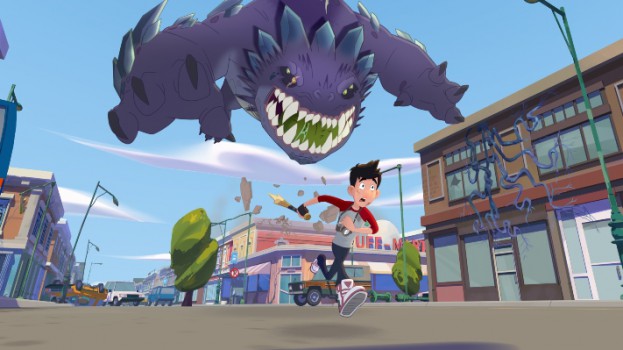 Premium content production helped Thunderbird Entertainment's revenue climb to $17.1 million in Q1, up from $14.4 million a year ago.
The Vancouver-based company attributed the majority of the $2.7-million increase to growth in its animation division, Atomic Cartoons.
EBITDA for the segment was $3 million, down from $4.2 million, which Thunderbird said was due to an increase in direct costs from production. The Vancouver-based company said it has 21 projects in production, with nine of them being owned or partnered IP.
During its quarterly call on Monday, company executives said Thunderbird has been encouraged by "the gold rush moment in the content development industry" revealed by the early success of high quality, long lasting brands in the streaming market such as Disney+, which has already topped 15 million app downloads according to estimates.
The company is currently service producing a pair of shows for Disney, Legend of the Three Caballeros and 101 Dalmations, as well as other streamer-commissioned projects such as Curious George (Hulu), Hello Ninja (Netflix) and Super Dino (Amazon).
While Atomic is looking to build out its service-production business, IP ownership remains core to its strategy. The Last Kids on Earth, a Netflix original series for which Thunderbird owns the IP, launched worldwide on the streamer this fall.
On a conference call, Thunderbird chair Brian Paes-Braga said additional episodes are currently in production for 2020. The show's release is being paired with the launch of a toy line via Jakks Pacific and Cyber Group Studios in 2020, followed by the release of a Last Kids on Earth video game in 2021.
On the factual front, Thunderbird subsidiary Great Pacific Media was in production on five series during the quarter, including Highway Thru Hell (season eight), Heavy Rescue: 401 (season four), Save My Reno (season three), Queen of the Oil Patch (season two) and its new CBC series High Arctic Haulers.