Hollywood Suite reveals first-ever original series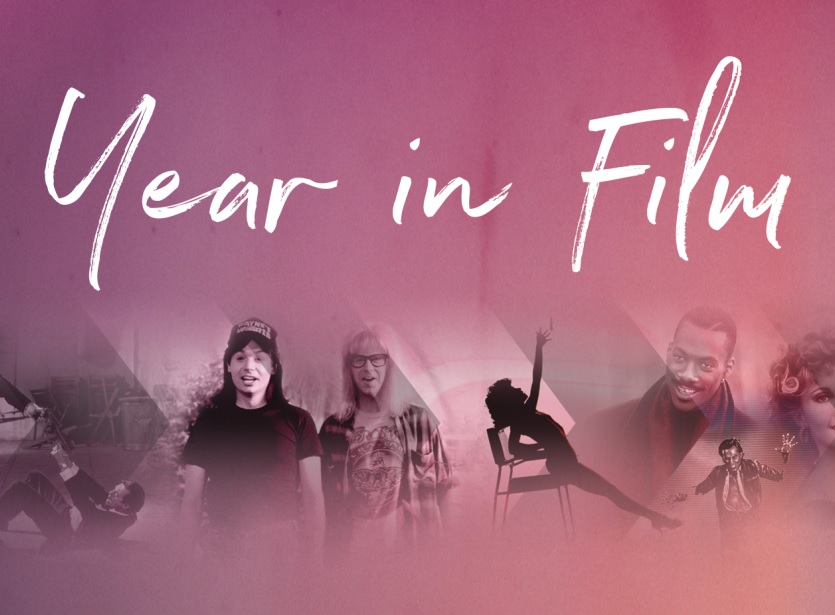 A Year in Film is part of an ongoing strategy to build original content around its rotating library of more than 1,200 feature film titles.
Hollywood Suite is dipping its toe into a new space this December with the launch of its first-ever original series, A Year in Film.
The four-part, half-hour docuseries examines four years in cinematic history – 1978, 1983, 1992 and 2007 – with experts, filmmakers and critics giving insight and analysis about how certain films helped shape the eras in which they were released.
The series premiere is paired with a five-week, nationwide freeview that will give consumers unlimited access to Hollywood Suite's four main channels and its on-demand service. The first episode debuts Sunday, Dec. 8 at 9 p.m., with new episodes premiering each week until Dec. 29.
"We're always looking for complementary programming to our ever-rotating library of films," president David Kines told Playback Daily, adding that Hollywood Suite has between 1,200 and 1,500 features under licence, with around 300 of those being Canadian titles.
The announcement of the show comes as Hollywood Suite looks to increase its focus on proprietary content. Last year, the company debuted its first-ever original feature production, Ferris's Room, a documentary examining the iconic John Hughes film, Ferris Bueller's Day Off.
Following completion of the documentary, the conversation turned to original series. "We were brainstorming on what else we could do to continue the dialogue about film and around film," said Kines, with the team eventually landing on the concept of showcasing various years throughout film history.
The independent broadcaster has also been a co-financier on film titles such as Shaftesbury's The Carmilla Movie and more recently The Retreat, a thriller written and produced by Alyson Richards and directed by Pat Mills. Lauren Grant of Clique Pictures is also attached to produce.
Hollywood Suite's announcement comes as another of Canada's most prominent indie broadcasters, Channel Zero, looks to increase its involvement in the original-content space. The Ontario-based broadcaster revealed last week it has launched Channel Zero Studios, a content arm geared toward producing scripted and unscripted projects for the international marketplace.
The past 18 months have seen Hollywood Suite diversifying beyond film and TV content with the launch of a pair of VR projects. The first of those accompanied Ferris's Room, while the second, released earlier this month, is a VR experience that places users in the original farmhouse from George A. Romero's classic 1968 horror film Night of the Living Dead. Produced by Hollywood Suite and funded in part by the CMF, the project made its world premiere last week at Toronto's Blood in the Snow Film Festival.
Looking ahead, Kines said the company will exploring other ways to delve into the original-content arena. "Jay [Switzer], myself and others at Hollywood Suite all come from a production background. It's stuff we enjoy doing and we look forward to doing more," he said.
A Year in Film is produced by Hollywood Suite's in-house production unit, Sruki Films. The production banner is named after Israel "Sruki" Switzer, the cable pioneer and father of Hollywood Suite co-founder Jay Switzer, who passed away last year.