Quebecor Content creates two new roles
Johanne Menard has been promoted to executive director, variety and lifestyle, while former Tele-Quebec exec Nadege Pouyez joins the team.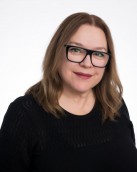 In an effort to support its increase in original content for Quebecor's Club illico, TVA Network, specialty channels and digital platforms, Quebecor Content has added two new executive director roles to its team.
Reporting to VP, original content Denis Dubois, Johanne Ménard (pictured right) has been upped to executive director, variety and lifestyle, while former Télé-Québec exec Nadège Pouyez (pictured left) will serve as executive director, drama and documentary.
Ménard, who most recently worked as director of lifestyle and documentary brands and content, is a content specialist with close to 25 years of experience. Her credits include documentary series such as Autiste bientôt majeur, Face à la rue and more. Her appointment is effective Dec. 2.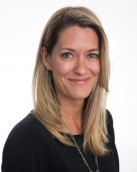 Meanwhile, Pouyez will officially join the team on Dec. 9. With more than 20 years of experience in TV production, she recently served as director of programming, culture, society and documentaries at Télé-Québec. While with the French-language network, she was part of projects such as Like-moi!, M'entends-tu? and Un chef à la cabane. She also has previous experience as an independent producer and on documentaries for Les Productions Virage.
In a statement, Dubois – who recently re-joined Quebecor Content after working as director general of programs for Télé-Québec – said the addition of these two new posts reiterate the company's commitment to original Quebec productions and enhances its content offering for viewers.
In his new position, Dubois is tasked with the selection and development of original programming across all Quebecor platforms. Additionally, he also works with Yann Paquet, international business strategy and VP of Quebecor Content, to continue to grow Quebecor Content's programming in global markets.
This year, a number of international adaptation deals have been struck for Révolution, a dance competition format developed and produced by Quebecor Content and Montreal-based prodco Fair-Play. For instance, earlier this month, the format was sold to Poland-based prodco Golden Media Polska via a deal with distributor Armoza Formats.