Pape bumped up at Hollywood Suite
As director, content distribution, her duties expand to include negotiations as well as customer relationship management, and more.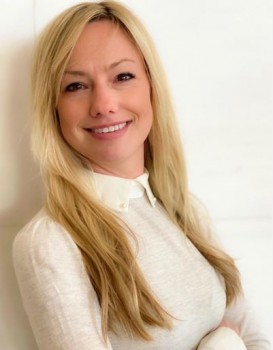 Hollywood Suite has given Crystal Pape some new shoes to fill.
Effective immediately, Pape – who recently celebrated her sixth anniversary with the Toronto-headquartered independent broadcaster – has been upped to director, content distribution.
Her duties expand to encompass negotiations as well as customer relationship management, promotions and marketing with a larger portfolio of multi-channel video programming distributors (MVPDs).
According to a note issued to staff by Julie Kumaria, VP, marketing and content distribution, the former manager of content distribution "has worked very hard over the last six years to assist in growing subscriptions and building strong B2B marketing and incentives with our partners."
Additionally, when Pape joined the company in 2013, Kumaria notes, she was tasked with working on social media and corporate social responsibility (CSR) training. However, since then, she has become "the queen of the call centre and all of the affiliates and reps know her by name."
No replacement will fill Pape's previous position. The privately held broadcaster, which owns and operates four HD channels featuring iconic movies, celebrated it's 7th anniversary this month.
Image courtesy of Hollywood Suite