CRTC considers new licence models in CBC renewal hearing
The pubcaster has put forth a proposal that would see online exhibition included in its content commitments for the first time.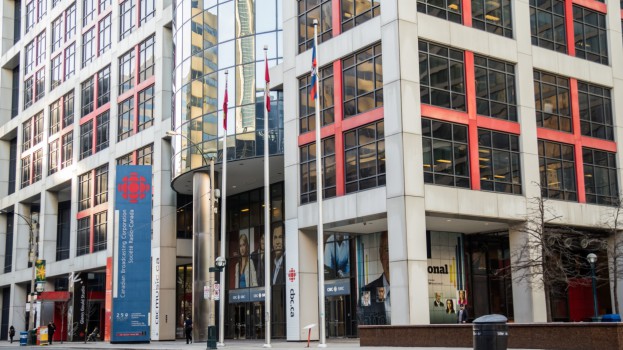 The CRTC has called for a public consultation on CBC/Radio-Canada's licence renewal, asking for a wide range of consumer and industry feedback on the pubcaster's programming.
The consultation will precede a public hearing set for May 25, 2020 in Quebec, with all comments and interventions due Feb. 13. At press time, more than 500 interventions have been filed.
The Commission provided a robust array of questions for consumers to consider in the consultation. Queries on the programming content vary from whether its programs sufficiently reflect Canadian diversity including Indigenous groups, LGBTQ community members and persons with a disability, to if there is a balance between its French and English programming, and how accessible or discoverable its diverse content is.
The supplied questions for the consultation also cover how well CBC supports independent Canadian creators and producers, including emerging and diverse creatives, whether it sufficiently promotes its programming as Canadian, and whether it is "effectively leveraging international partnerships for the creation of high-quality content."
One major item the Commission highlighted is CBC's digital-only programming, asking consumers if the CRTC "should take a different regulatory approach" to its online content. Currently the Commission only regulates CBC's TV and radio broadcast programming and not its online platforms such as CBC Gem, which operates under the exemption order for digital media broadcasting undertakings. 
The Commission said the hearing would examine whether CBC's linear and digital operations should be considered together under a "more adaptive regulatory framework." Such a change would would see online exhibition included in CBC's content commitments for the first time, and would mark a significant shift in how it meets its content obligations.
Exactly how it could implement a combined condition of licence for both linear and digital wasn't addressed in the CRTC documents. However, the regulator noted it will be delving further into the matter with a newly commissioned report examining the services offered by public broadcasters in other jurisdictions, as well as their measurement frameworks and governance. It did not say when the report will be made public.
"This proceeding is designed, in part, to explore how the Commission can be flexible in terms of its regulatory approach for the Corporation, while ensuring that the Corporation fulfils its mandate as set out in the [Broadcasting] Act in the most appropriate fashion, given technological advancements and the variety of means available to Canadians to access content produced by the Corporation," it said.
The Commission also published a number of amendments CBC has requested for its licence renewal. The pubcaster is seeking a new five-year term for its licence, running until August 2025.
One major proposed amendment is the number of hours per week dedicated to programs of national interest (PNI). Its current PNI regulations under the licence agreement dictate CBC must dedicate nine of its weekly prime time hours to PNI, specifically to long-form documentaries, as well as scripted dramas and comedies. It also specifies that 5.25 of those hours must be produced by independent production companies.
CBC's proposed amendment would see the required PNI during prime time reduced to seven hours, with 80% of programs produced by independent prodcos. However, that reduction in linear programming comes with new commitment for digital programming, with an additional 10 hours per week dedicated to PNI on its digital platforms.
On the children's programming front, CBC also put forth a number of amendments to its conditions of licence. Under its current licence obligations, CBC must broadcast a minimum of 15 hours each week of Canadian programming aimed at children under 12, with 75% of that being produced by independent production companies. Within those 15 hours, at least one hour must be original, first-run Canadian programming.
CBC is proposing that its 15 weekly hours of Canadian programming be aged up to focus on children aged under 13. It is also proposing that its licence be amended so that it offers a minimum of 40 hours per year of original Canadian programming aimed at children and youth. Within those hours, at least 80% would be produced by independent production companies, according to CBC's proposal.
Overall, the Commission said it expects CBC to broadcast at least 110 hours of original programming for children and youth each year either on the network or on its digital platforms.
Image: Shutterstock