Competitors unaffected as Disney+ hits 15 million downloads: report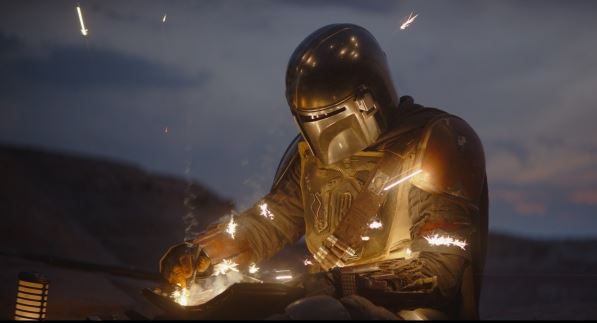 According to estimates from U.S. research firm Apptopia, the Disney+ app has been downloaded around 1.1 million times in Canada.
The Disney+ app has been downloaded more than 15.5 million times globally, according to data from U.S. research company Apptopia. But despite the enormous uptake, the launch has not had a significant impact on other streaming video apps in the U.S. market.
"It appears in the early going that Netflix, Amazon Prime Video and HBO are unaffected by Disney+. Looking at U.S. data for these apps (Disney+ is not globally launched yet), we see download and user session trends uninterrupted from their trend lines," said the study, which gave a combined daily data tally for Netflix, Prime and HBO Now in the U.S.
Apptopia estimates that from Nov. 12 to 24, the mobile app was downloaded 15.5 million times, generating USD$5 million through in-app purchases. On the revenue front, the report noted that users may choose to pay outside of the app and that revenue generation was low in the first week due to the seven-day free trial. As well, many users receive the service free due to a deal for Verizon customers.
Disney launched in the U.S., Canada and the Netherlands on Nov. 12, and a week later in Australia and New Zealand. Its rollout in the U.K. and other part of Europe is scheduled for March 2020.
In terms of signups by volume, Apptopia estimated that 85.7% (around 13.3 million) of the overall downloads came from the U.S. Meanwhile, it said Canada accounted for 7.1% (or around 1.1 million) of the app downloads. Those territories were followed by New Zealand (3.5%), Australia (2.6%) and the Netherlands (1.1%).
Disney's streaming service has been averaging 25.6 million sessions per day over the last week, which Apptopia said indicated consumers are "highly engaged" with the mobile app. "It is likely viewers are watching bits and clips on their daily commutes and briefly checking to see if new content/episodes have been added," noted the report.
While the latest estimates are impressive, the exact number of paying subscribers remains unclear. Disney itself reported that it had attracted around 10 million signups after a little over one day in the market. Another report from U.K.-based research firm Digital TV Research projected that Disney+ would have 101 million paid subscribers by 2025.
The youth-skewing service launched earlier this month with 10 original series, movies and documentaries, in addition to a library of 300 film titles and 7,500 TV episodes. Disney+ plans to launch around 45 original projects in its first year.
According to Parrot Analytics' digital demand chart for Nov. 12 to 18, Disney+ original The Mandalorian was number two on the list of most in-demand digital originals in Canada, behind Stranger Things (Netflix).