Alyson Richards, Lauren Grant embark on The Retreat
Pat Mills (Don't Talk to Irene) is set to direct the thriller starring Tommie-Amber Pirie (Bitten, pictured) and Sarah Allen (The Expanse).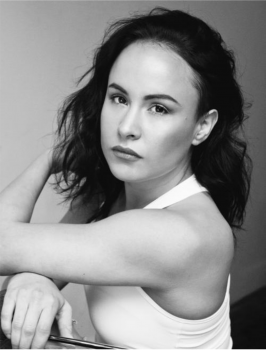 Producer Alyson Richards (Don't Talk to Irene) has joined forces with Clique Pictures' Lauren Grant (Riot Girls) to bring The Retreat to life.
Penned by Richards, the thriller tracks the story of a lesbian couple (played by Bitten's Tommie-Amber Pirie and The Expanse's Sarah Allen) who spend a weekend at a remote cabin with friends. While there, the couple end up fighting for their lives when a group of militant serial killers try to hunt them. Directed by Pat Mills (Don't Talk to Irene), The Retreat also stars Rossif Sutherland (Possessor) and Aaron Ashmore (Killjoys).
Mills and Richards previously worked together on Guidance and Don't Talk to Irene, which recently walked away with the Audience Award and Jury prize from the 2017 Austin Film Festival.
This year, Richards and The Retreat were selected to take part in the 2019 Writers Lab for New York Women in Film & Television. Supported by Meryl Streep and Nicole Kidman, the lab offers a four-day workshop for female screenwriters over 40 years old. Additionally, in June, the film was one of seven selected for Frontières' Official Selection program.
Executive producers on The Retreat include Jeff Sackman, Berry Meyerowitz, Leah Jaunsems, Emma Phelan, John Laing and Mark Gingras. Additionally, the feature received financial support from Telefilm Canada, Ontario Creates, Vigilante Productions, Hollywood Suite, the CMF and Aquate Media, which is handling worldwide sales.
Image of Tommie-Amber Pirie