Reem Morsi makes feature debut with Hysteria
Hysteria, which wraps production this week, is one of the films selected from Telefilm's Talent to Watch program in 2018.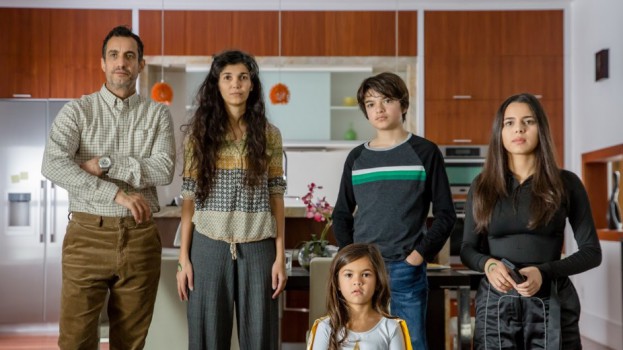 Production wraps this week in Toronto on Reem Morsi's feature film debut Hysteria.
The film is written, directed and produced by Morsi and is set in a "dystopian near future" where a Muslim family is on the run from a government program as well as their racist neighbours. Claire Lee is a producer on the project, while Byron A. Martin serves as executive producer.
The film was among the first 45 projects selected for Telefilm's Talent to Watch program, originally under the title Hate. It has a budget of $125,000, along with in-kind donations from William F. White International, Dazmo Camera, Dufferin Gate Studios, Whites LES, Total Two-Way, Peter Stranks Photography and Blazing Kitchen
Hysteria stars Shaun Benson (Tiny Pretty Things), Tony Ali (Watchmen [2009]), Amani Ibrahim (My Favorite Fabric), Hana Kashaf (Blood & Treasure) and Joey Nijem (Hemlock Grove).
Post-production will be handled by Sim Post and Redlab.
Morsi's short film The Door won Best Screenplay and Audience Choice at the 2018 WIFT-T Showcase. The filmmaker has previously taken part in the Canadian Academy's Apprenticeship for Women Directors program and Women in View's 2xMore initiative.