In brief: Netflix will bring Black Summer back to Alberta
Plus: EyeSteelFilm and NFB's latest doc (pictured) heads to TVO after its festival run, and Amazon Prime Video joins Rogers' Ignite TV.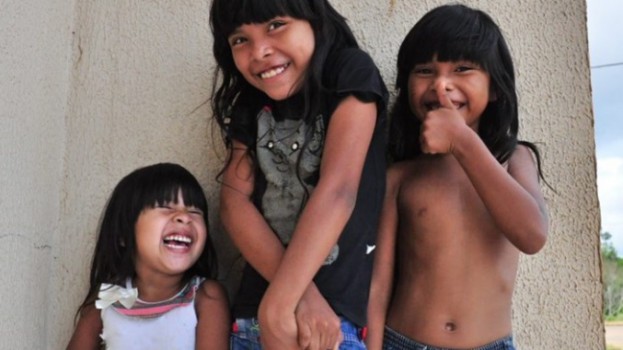 Netflix zombie thriller Black Summer set for Alberta return
The Alberta industry received some good news this week as Netflix confirmed that its zombie thriller Black Summer has been renewed for a second season. Production on the eight-episode second season is set to return to Alberta in 2020. Created and executive produced by Karl Schaefer (creator of Z Nation), the first season filmed last year in Calgary and a number of other areas in the province. Writers and executive producers on the series include John Hyams, Karl Schaefer and Abram Cox. Hyams also will serve as the showrunner on season two. The renewal represents a bright spot for the industry after an uncertain month that has seen the local industry question whether the province has lost its competitive edge, following the provincial government's announcement that it will phase out its grant program in favour of a tax credit system.
EyeSteelFilm, NFB environmental doc makes broadcast debut on TVO

Following a festival run that began with a world premiere at Hot Docs 2019, River Silence (pictured), a feature-length documentary produced by Montreal's EyeSteelFilm and the National Film Board (NFB), is set to make its broadcast premiere on TVO on Dec. 3. Directed by Brazilian-born, Toronto-based filmmaker Rogério Soares, the project explores the impact that a large-scale hydroelectric development has on communities living along Brazil's Xingu River. River Silence is produced by Bob Moore (EyeSteelFilm) and Annette Clarke (NFB), with executive producers Mila Aung-Thwin and Daniel Cross (EyeSteelFilm), Jane Jankovic (TVO) and Annette Clarke (NFB). It will air at 9 p.m. on Dec. 3, with encore broadcasts on Dec. 5 and Dec. 7.
Amazon Prime Video becomes latest addition to Ignite TV
Amazon Prime Video has joined a number of other streaming services on Rogers Communications' IPTV offering Ignite TV. Also available through the service is Netflix and YouTube, with Rogers noting that more streaming platforms will be added in the future. The company has invested significant resources into building out the voice-recognition technology on its Ignite TV service. In an announcement issued earlier this week, Rogers touted the ease with which users can find the content they're looking for using its voice technology. "Say 'John Krasinski' into the voice remote, and see the actor's filmography across Netflix, On Demand, Live TV and now Prime Video, including action drama Tom Clancy's Jack Ryan," it said of Ignite TV's discoverability functions.