Ghost BFF floats to KindaTV for season two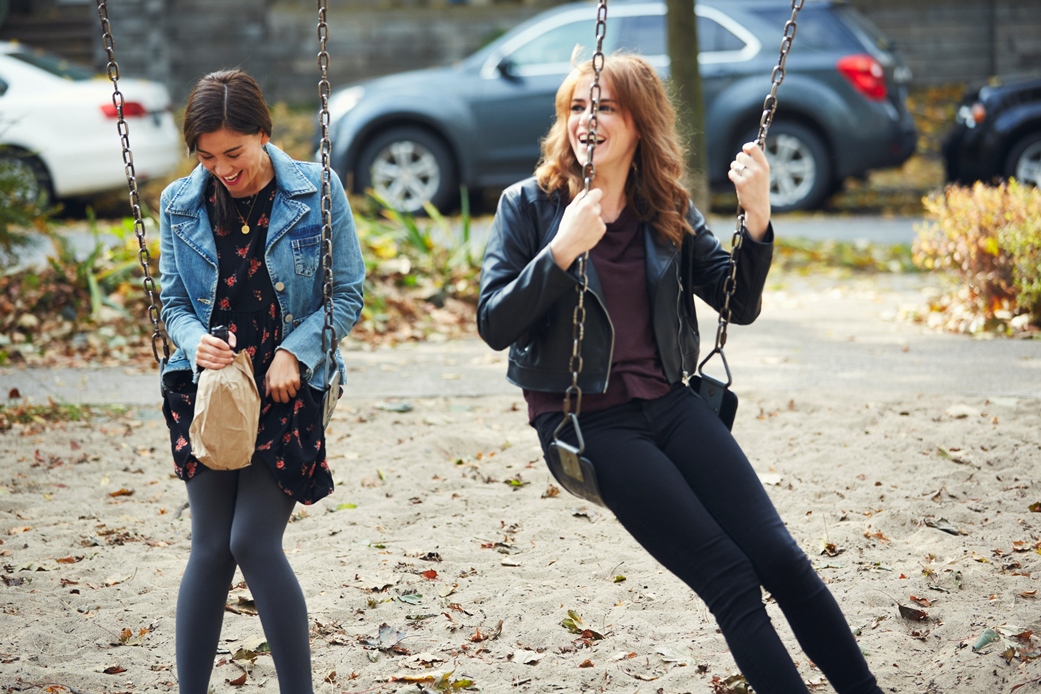 New episodes of Babe Nation's short-form digital series will debut on Shaftesbury's CAVCO-certified YouTube channel next year.
Shaftesbury has taken a shine to Babe Nation's short-form digital series Ghost BFF.
The Toronto production company has picked up season two (8 x 5-minutes) for its YouTube channel KindaTV. New episodes, which are currently shooting in Toronto, will land on KindaTV next year.
KindaTV – the CAVCO-certified channel housing a number of Shaftesbury digital series such as Carmilla, CLAIREvoyant and Barbelle – has also picked up the worldwide distribution rights (excluding U.S.) to the show's 11-episode first season.
Ghost BFF already has U.S. digital distribution in place in the form of WhoHaha, the female-focused digital comedy platform co-founded by actress/producer Elizabeth Banks and Digital Media Management. The show follows a young woman who struggles to deal with the fact that her best friend has come back from the dead.
Created and written by Vanessa Matsui, the series is produced by Katie Nolan and Lindsay Tapscott of Babe Nation Films, and is directed by Lindsay MacKay (Wet Bum, Running with Violet). For season two, Matsui will serve as an executive producer, as well as directing one of the episodes. The project is funded partly by Ontario Creates Interactive Digital Media (IDM) Fund, Telus Fund, Canada Media Fund and Bell Fund. Shaftesbury holds the worldwide distribution rights, excluding the U.S.
The second season stars Matsui, Kaniehtiio Horn (Mohawk) and Dan Beirne (Fargo) and guest stars including Steve Lund (Street Legal), Jean Yoon (Kim's Convenience), Dani Kind (Workin' Moms), Angela Asher (Bad Blood), Yani Gellman (Dynasty) and Gwynne Phillips (Kim's Convenience).