Steven Guilbeault named Minister of Canadian Heritage
Guilbeault, who replaces Pablo Rodriguez, becomes the third person to oversee the Heritage portfolio in 18 months.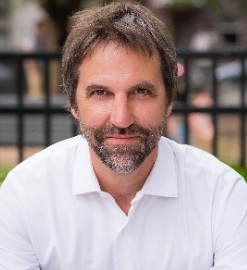 The saga of the Broadcasting Act review took another turn on Wednesday as the Liberal government revealed that Pablo Rodriguez will be replaced by Steven Guilbeault as the Minister of Canadian Heritage.
With the change – which will see the Heritage portfolio switch hands for the second time in 18 months – a rookie MP will be tasked with overseeing the ongoing federal legislative review, as well as a number of other culture files including the CBC and CAVCO.

Guilbeault is an environmentalist and founding member of Montreal-based Équiterre, a non-profit NGO that supports a low-carbon economy and toxin-free environment. After stepping down from his post as senior director of Équiterre last year, he was nominated as federal Liberal candidate in central Montreal riding Laurier–Sainte-Marie for the federal election. He was elected as a member of parliament on Oct. 21.
A number of industry organizations issued statements welcoming Guilbeault, with all reiterating that he is stepping into the role at a pivotal moment for the domestic sector.
"We look forward to collaborating with Minister Guilbeault, as the government continues the important work of updating federal legislation to support a modernized broadcasting and production ecosystem," said CMPA president and CEO Reynolds Mastin in a statement.
Meanwhile, the Coalition for the Diversity of Cultural Expressions (CDCE) said one of the Minister's first priorities should be to "require the CRTC to amend its new media exemption so that programming undertakings contribute to the financing and promotion of Canadian content and deliver data on the cultural content accessed by Canadians."
Of course, the Heritage portfolio is a large and complex one that can't be learned overnight. And with the legislative review panel due to issue its recommendations report in January, the stakes have rarely been higher for the sector at large.
While it's too early to ascertain how Guilbeault will oversee the Heritage portfolio, what is true is that Rodriguez was considered a valuable ally of Canada's domestic film and TV industry – and, crucially, one that seemed poised to bring foreign-based digital platforms into the regulatory tent.
Rodriguez, who on Wednesday was named House Leader, had vowed to act swiftly once the review panel's final report has been submitted to government. He had also noted on multiple occasions that he would take "appropriate measures" to ensure that "all players, including the web giants" contribute to the creation of Cancon, offer meaningful levels of it in their catalogues and promote it on their platforms.
Irene S. Berkowitz told Playback Daily it is too early to speculate about what the change of minister could mean for the Heritage file going forward. "The new minister has been active in other areas, so we don't know what his take will be on media. We also don't know what the [legislative review] recommendations will be. And so the question becomes how those things will intersect," said the industry pundit and FCAD Policy Research Fellow and Instructor in Ted Rogers MBA and RTA School of Media at Ryerson University.