Caroline Monnet, Microclimat Films roll on Bootlegger
Montreal-based distributor MK2|Mile End is set to release the film penned by Monnet and Daniel Watchorn in Canada.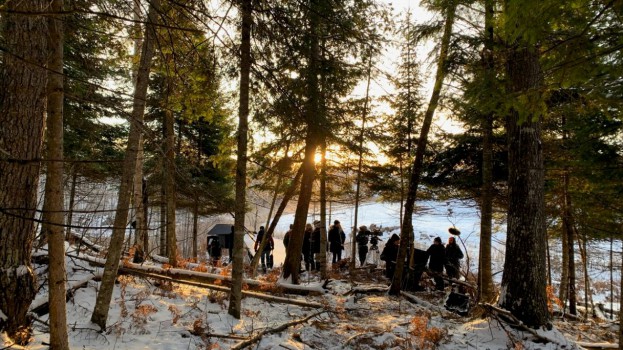 Multidisciplinary artist Caroline Monnet is shooting her first full-length feature film, Bootlegger, with Montreal's Microclimat Films.
Produced by Microclimat Films' Catherine Chagnon, the film follows an ambitious lawyer who returns back to her northern Quebec Indigenous community to seek a referendum on the prohibition of the community's alcohol. She soon finds herself at odds with Laura, a 45-year-old bootlegger, who has been smuggling in alcohol. 

Based on a screenplay penned by Monnet and Daniel Watchorn, the feature will be shot in French and Anishinabemowin, with Monnet directing. Pierre Even serves as an executive producer on Bootlegger, while Gregor McGregor is an associate producer. Montreal-based distributor MK2| Mile End will distribute the film in Canada.
Cameras officially started rolling on Bootlegger last weekend in Quebec's Kitigan Zibi Anishinabeg. Production is expected to wrap in Montreal on Dec. 21, 2019.
Bootlegger is produced with the financial assistance of SODEC, Telefilm Canada and the Harold Greenberg Fund. The project stars Pascale Bussières, Devery Jacobs, Jacques Newashish, Dominique Pétin, Joséphine Bacon and Brigitte Poupart, to name a few.
Image of Bootlegger courtesy of Microclimat Films