Jann Arden gets candid with new CTV special
The JANN star and co-creator will be featured in Jann Arden One Night Only, airing on CTV on Dec. 4 before heading to Crave.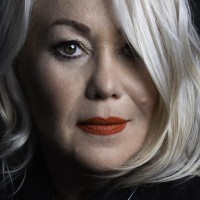 Bell Media Studios will produce a one-hour musical special on Jann Arden, set to air on CTV on Dec. 4.
The special, titled Jann Arden One Night Only, will feature the Canadian music legend in front of a live audience where she will sing and speak candidly about her life and career. It will be pre-recorded at Toronto's The Great Hall on Nov. 26.
John Kampilis will serve as executive producer for Jann Arden One Night Only. The special will be available to stream on Crave on Dec. 6.
Bell Media renewed Arden's sitcom JANN for a second season, which went into production earlier this fall. Arden co-created the series with Leah Gauthier and showrunner Jennica Harper. Project 10′s Andrew Barnsley and Ben Murray, and SEVEN24′s Tom Cox and Jordy Randall are executive producers on the series.
JANN's series premiere brought in an average audience of 1.4 million viewers and was CTV's most-watched comedy premiere since The Indian Detective in 2017. Season two is expected to air on CTV in 2020.
Image courtesy of Bell Media