Bell Fund backs 45 TV, digital projects
New titles from Scott Brothers Entertainment, Insight Productions and Zone3 are among the TV series sharing $5.5 million.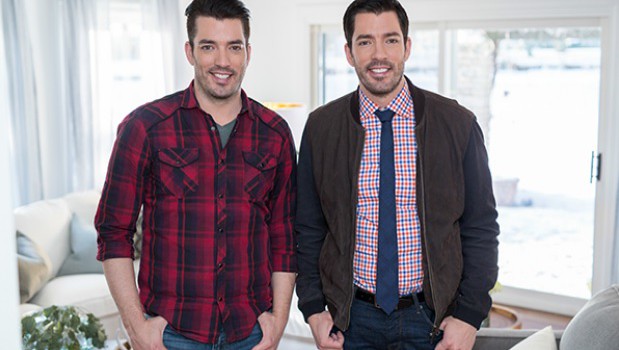 The Bell Fund has distributed around $8 million across 31 TV series and 14 short-form digital projects in its latest round of financing.
On the TV side, the Fund backed 21 English-language and 10 French-language projects to the tune of $5.5 million.
Among the TV projects supported are season three of Frantic Films' Backyard Builds (HGTV Canada), season two of Lone Eagle Entertainment's Big Food Bucket List (Food Network Canada), season seven of Alibi Entertainment's Carnival Eats (Food Network Canada), season three of Vérité Films' Corner Gas Animated (CTV Comedy), Portfolio Entertainment's Doomsday Brothers (Teletoon), Sonar Entertainment's Farmhouse Facelift (HGTV Canada), Holmes Family Rescue (CTV), Insight Productions' I Do, Redo (CTV), season two of Si Entertainment's Island of Bryan (HGTV Canada) and season two of JANN (CTV).
Other English-language TV project to receive funding are season four of eOne's Private Eyes (Global), a third season of Great Pacific Media's Save My Reno (HGTV Canada), McGillivray Entertainment's Scott's Vacation House Rules (HGTV Canada) and season four of Seven24 Films' Wynonna Earp (CTV Sci-Fi). New Metric Media's Letterkenny received funding for its fifth and sixth season. As well, two HGTV Canada projects from Scott Brothers Entertainment – Make Your Move and Property Brothers Forever Home – and Boat Rocker Media's Mary Makes It Easy and Moteliers (both for CTV) received Bell Fund coin.
On the French-language side, funding went to Productions Pixcom's Alerte Amber (TVA), season five of Encore Télévision's Boomerang (TVA), the sophomore season of Aetios Productions' Clash (Vrak), Les Productions Passez Go's Pour toujours plus un jour (Vrak) and fourth seasons of Amalga Créations Média's L'Échappée (TVA), Duo Productions' L'heure bleue (TVA) and Attraction Images Productions' Week-end de bois (Z Télé).
A trio of Zone3 projects also picked up TV funding: Couple en chantier (Canal Vie), Les héros de la réno (Canal Vie) and season five of Jérémie (Vrak).
Meanwhile, the Bell Fund distributed more than $2.5 million across nine English-language and five French-language digital titles.
On the English-language side, seven of the funded projects will premiere on YouTube channels: Blue Ant Media's Animalogic (Animalogic YouTube channel), TritonHQ's Anna's Occasions (Oh Yum with Anna Olson), season three of RTR Media's BUY or DIY (Coral), The Sorry Girls' Check-In, Check-Up (TheSorryGirls YouTube channel), season three of Coolest Things Productions' Coolest Thing I've Ever Made, season two of The Heliconia Press' Paddle Tales (PaddleTV) and the third season of Banger Films' Shredders of Metal: Drum Edition (BANGERTV). As well, season two of Big Cedar Films' Farm Crime (CBC Gem), Yellow Bear Studios' Friend or Foe? (TVO Kids) were supported by the Bell Fund.
French-language short-form projects Picbois Productions' Citoyens du futur (savoir.tv), season two of TOBO's Collection RÉ-CRÉATIONS (Bayam), Saturne 5′s Conte pis raconte (ICI Tou.tv), Zone3′s Objets cultes (noovo.ca) and Écho Média's On parle de santé mentale (telequebec.tv) were also among the recipients.
According to the Bell Fund, it has provided more than $15.1 million in financial support in 2019. That total was distributed across 101 projects from 87 different independent producers.