WIDC welcomes 8 Story & Leadership participants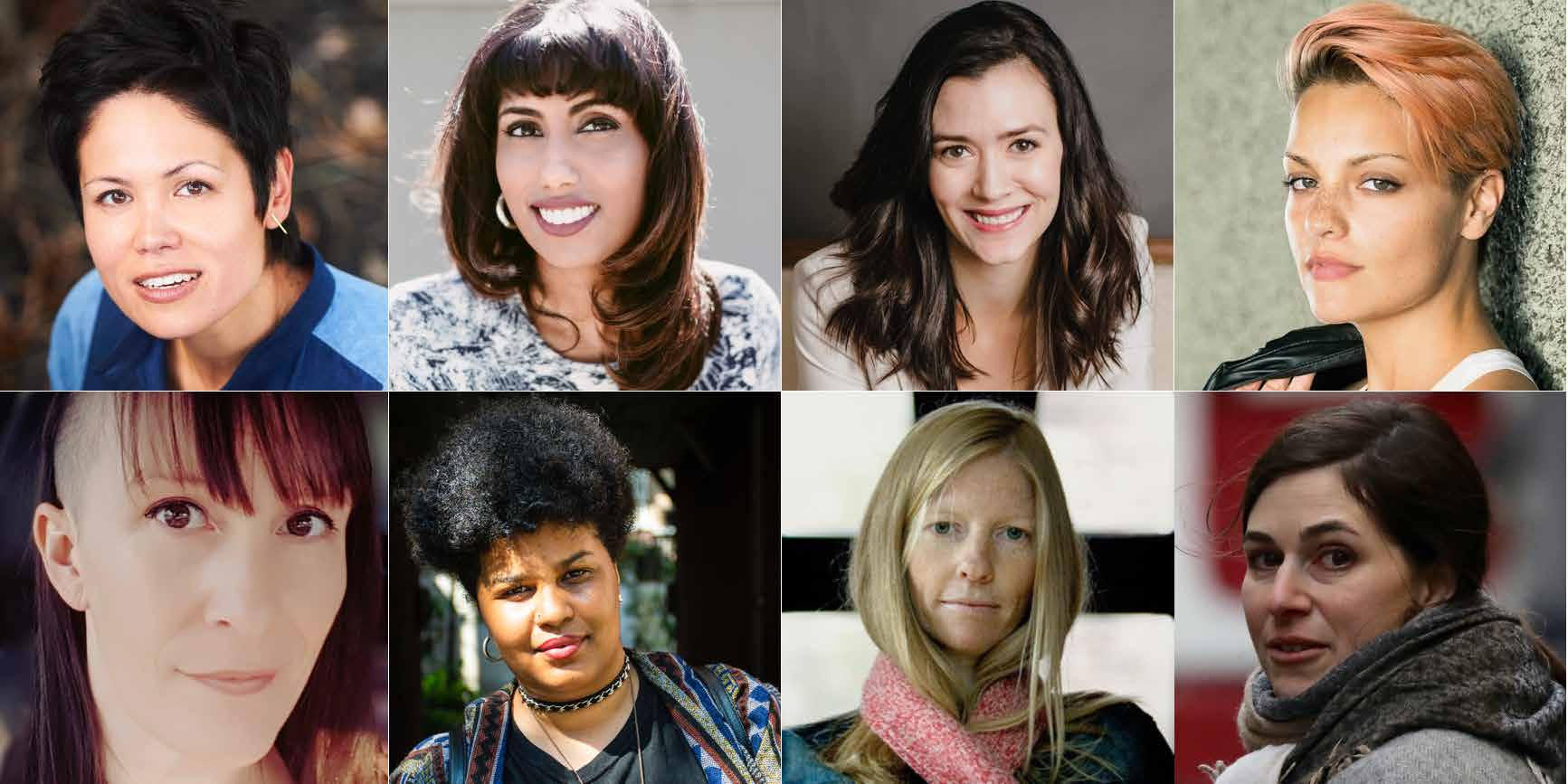 This year's cohort sees Nimisha Mukerji develop drama series Reign of Durga, while Kim Albright works on her debut feature With Love and a Major Organ.
Starting this week, eight Canadian directors will polish their skills and ideas through Women in the Director's Chair's annual script development and director mentoring program, Story & Leadership.
Led by WIDC co-creator and producer Carol Whiteman and The Birdwatcher's Siobhan Devine, this year's cohort will see writer/director/producer Nimisha Mukerji (BC, Tempest Storm) develop drama series Reign of Durga, Susanne Serres (QC, Follow Me) work on coming of age drama The Speed of Words and Kim Albright (BC, Me, Again) further her feature debut With Love and a Major Organ. With funding from Telefilm Canada, cameras will roll on Albright's With Love and a Major Organ next year.
Ontario directors Lana Slezic (Bee Nation) and Sarah Galea-Davis (An Apartment) will also work on their debut feature dramas The Legend of Pearl Hart and The Players, respectively.  Their projects are both inspired by real life events.
Rounding out the list, BC-based directors Laura Adkin (Abandoned) will develop feature drama Last Weekend; Camille Hollett-French (Snatch Me Good) will work on psychological drama A World Within; and Monique Hurteau (Chasing Lear) will bring thriller The Collection Box to the four-month program.
The Story & Leadership program officially kicks off on Friday (Nov. 22) and includes the WIDC Whistler Films Festival Industry Immersion, career coaching and story development – offering mid-career directors the chance to work with industry mentors to develop their feature film or series projects.
In addition to Devine, who serves as a mentor, instructors include: writer Carolyn Mamchur;  screenwriter and story consultant Linda Coffey (Never Steady, Never Still); actor and filmmaker Lori Triolo (Blackstone); and Canadian cinematographers Amy Belling (Ghosting) and Thomas Billingsley (Lost Solace). The initiative is presented with support from Telefilm and the participation of ACTRA National, UBCP-ACTRA, Actra Fraternal Benefits Society, Creative BC, the Independent Production Fund and ACTRA Alberta.
Image courtesy of WIDC