The Twentieth Century wins main prize at Los Cabos
Matthew Rankin's feature-length debut took the Competencia Los Cabos Award at the Mexican film festival, which had a number of Canadian films in contention.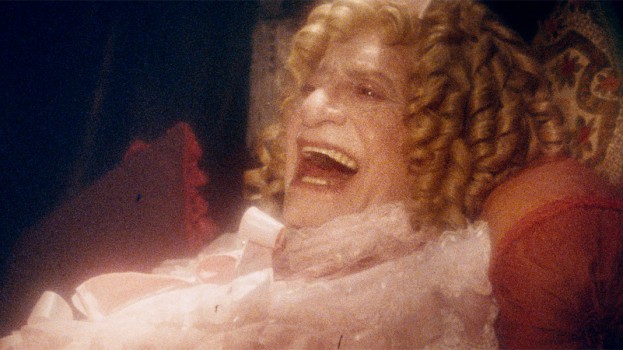 Matthew Rankin's historical comedy The Twentieth Century won the Competencia Los Cabos Award, the top prize at Mexico's Los Cabos International Film Festival.
Rankin's feature film debut has taken a number of festival awards this year, winning Best Canadian First Feature Film at the Toronto International Film Festival following its world premiere, and the Prix de la diffusion Quebecor at the  Festival du nouveau cinema de Montreal.
Produced by Voyelles Films, The Twentieth Century offers a gonzo reimagining of the young life of Canadian Prime Minister William Lyon Mackenzie King. Maison 4:3 has the Canadian distribution rights, while Oscilloscope Laboratories owns the U.S. rights, with Belgium's Best Friend Forever picking up global sales rights.
A number of Canadian films were in competition for the award, including this year's Oscar pick Antigone, directed by Sophie Deraspe, which won Best Canadian Feature Film at TIFF. Also in contention were Elle-Máijá Tailfeathers and Kathleen Hepburn's The Body Remembers When the World Broke Open, which took two awards at the Vancouver International Film Festival and Andrew Huculiak's Ash, which was recently acquired by Game Theory Films.
Mexican-Canadian filmmaker Andrea Martínez Crowther picked up two awards at the festival, winning the Cinemax Audience Award and the Art Kingdom Trailer Award for her film Birdwatching (Observar las aves). Both awards are given to Mexican filmmakers and the Art Kingdom Trailer Award comes with a cash prize of $760,000 in Mexican pesos to aid in the film's marketing campaign.
Los Cabos, which ran from Nov. 13 to 17, offers a spotlight on North American and Latin American cinema for the global market, with a focus on films from Mexico, the U.S. and Canada.
Image courtesy of TIFF