Game Theory Films embraces the niche in its distribution strategy
The boutique distributor has announced its latest film acquisitions, including first-ever foreign titles, as it experiments with hyper-focused promotion strategies to reach new markets.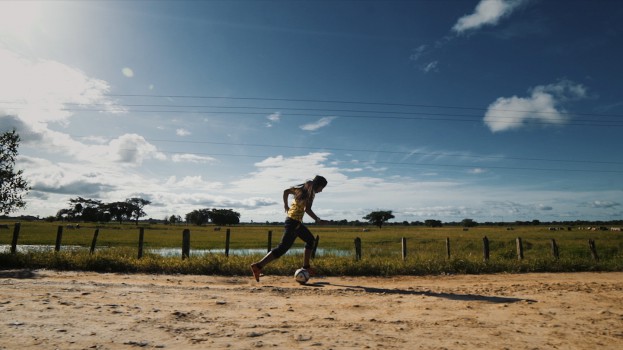 Game Theory Films is tackling Canada's unpredictable distribution market with a niche-driven strategy to boost ticket sales.
The company, which was launched at the beginning of 2019, has steadily built up its distribution slate and recently unveiled its latest acquisitions, including the company's first foreign titles with the Venezuela documentary They Call Us Warriors (pictured) and Iceland's 2020 Oscar pick A White White Day.
Of course, their focus remains on Canadian indie filmmakers, with an expanding roster of Canadian titles. The company announced the acquisition of To Live to Sing earlier this month, and additional titles include Andrew Huculiak's Ash, which had its world premiere at the Vancouver International Film Festival; Dominique Cardona and Laurie Colbert's Catch and Release; Maja Zdanowski's In God I Trust, which made headlines this year after it was pulled from a Beijing film festival; Talent to Watch film Little Orphans; and first-time director Li Dong's Stealing School.
Game Theory is a week away from the first screenings of They Call Us Warriors, which follows the journey of Venezuela's under-17 women's soccer team to the World Cup. The release is part of a new strategy Game Theory has developed while working with Demand.Film. The service, which launched in Canada in 2017 in partnership with Cineplex, allows companies to schedule screenings for a film, but if a screening does not meet a certain threshold of tickets booked, the screening is canceled with no charge.
The flexibility allows the distributor to experiment with their marketing strategies without feeling the same level of risk, Hilary Hart, director of acquisitions and distribution, told Playback Daily. They've reached out to local soccer clubs, as well as women's groups and Latin American organizations to drum up excitement about the screenings. Hart says the company has booked screenings in local markets it has never tapped before, including Windsor, Thunder Bay, Oakville and North Vancouver. Screening are currently scheduled in several locations in Ontario, two in B.C., and one each in Alberta and Nova Scotia. The Toronto screening is already sold out, according to the Demand.Film website.
"We're trying to narrow on a certain segment of a fractured market and capitalize on those segments," says president William Woods.
That strategy is being implemented for their Canadian titles as well. Game Theory is reaching out to mental health organizations for their planned release of the psychological drama Ash, which follows a reporter who's accused of a crime involving a local forest fire he is covering. They're also targeting Vancouver and Toronto launch events for In God I Trust.
They've already seen success with targeted events. They launched A Colony, Genesis and The Great Darkened Days – part of a strategic partnership with Quebec's Funfilm Distribution – at a weekend-long Quebec on Screen in July, followed up a digital release on iTunes, which performed well for the company.
However, Woods says that, while they're pleased with the financial success, their focus is on building out the company's reputation with filmmakers, and putting out the message that they're a good fit for niche films in an uncertain market. "All the films we've released really speak to the type of films and filmmakers that we want to be associated with," says Woods.
Image courtesy of Game Theory Films