Deals: NFB, Kidoodle.TV, Platform One
Arthouse streamer OVID adds NFB animations to its collection, while Boat Rocker's latest acquisition forms a new partnership.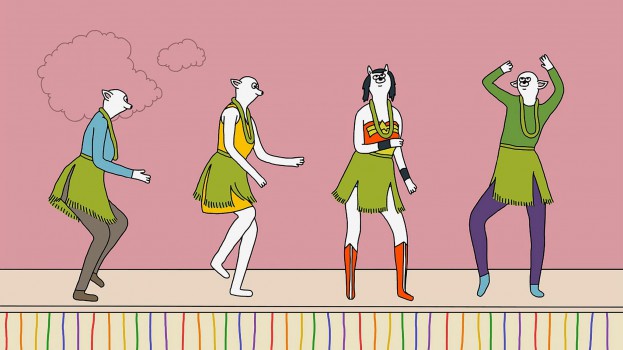 National Film Board of Canada
OVID, an arthouse and documentary film streaming site, has partnered with the National Film Board of Canada to launch a collection of its animated films. A total of 33 films have been added to the SVOD as of Nov. 12, including Diane Obomsawin's I Like Girls (pictured) and Claire Banchet's The End of Pinky, adding to the service's more than 600 titles. OVID launched in the U.S. in March 2019 and later expanded its services to Canada in the fall.
Kidoodle.TV
Calgary-based streaming service Kidoodle.TV has picked up new content acquisitions from U.K. distributor Jetpack. The AVOD, owned by A Parent Media Co., snapped up Pip Ahoy, The Moe Show, Kitty is Not a Cat and The Invisible Network of Kids. Blue Ant Media's digital brand ZooMoo inked a deal with Kidoodle.TV earlier this year to stream selected series on the platform.
Platform One
L.A.-based prodco and distributor Platform One Media has signed its second first-look agreement since it was acquired by Boat Rocker Media this September, inking a pact with Oscar-nominated U.S. film producer Jennifer Fox.
Under its first-look deal with Jennifer Fox Productions, the two companies will work together on feature film Ultraluminous and a raft of TV series. Based on Katherine Faw's novel of the same name, the film follows the tale of a high-end sex worker who returns to New York City after a decade abroad. Frankie Shaw is set to write and direct, while Steven Soderbergh is attached to produce with Fox and Platform One's Elisa Ellis and Zev Borow.
Additionally, TV projects under the agreement include Runaway, which is based on French-Canadian drama Fugueuse; a limited series based on Rachel Kushner's book The Flamethrowers; and En Garde, a political comedy written by Tom Gormican and Kevin Etten, which is based on Noami Novik's Spinning Silver. Fox and Ellis serve as executive producers on all projects. Karyn Kusama is attached to Runaway and The Flamethrowers as director and executive producer.
With files from Kidscreen