In brief: Murmur takes home Best Canadian Film at Female Eye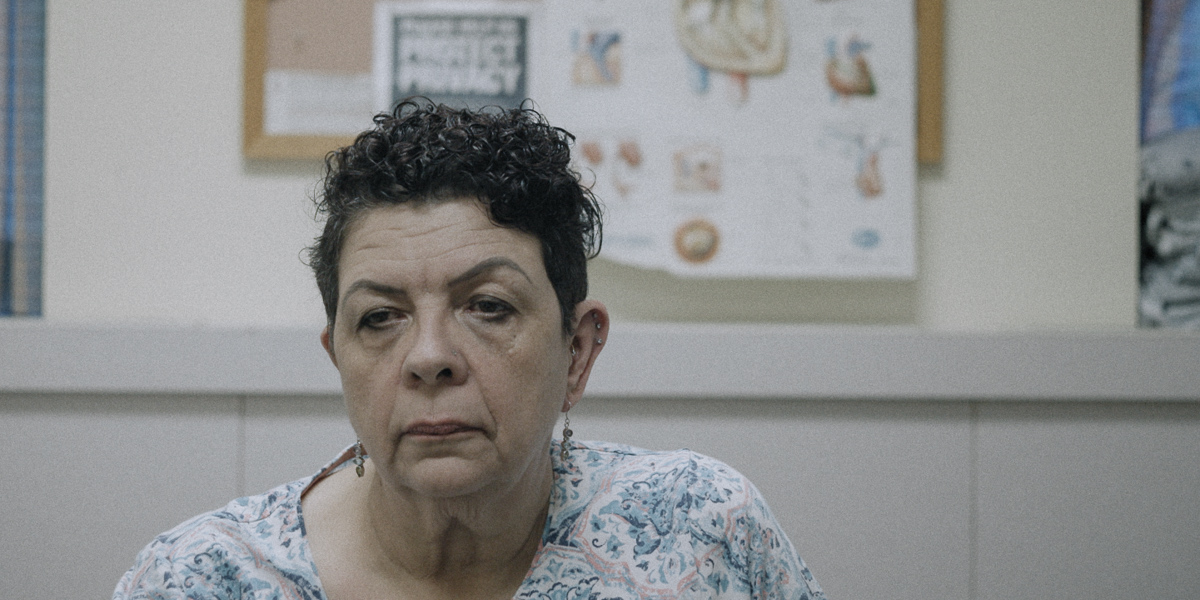 Plus, Myriam Verreault dedicates her Windsor International Film Festival winnings towards the creation of a scholarship and Global wants Canadians to "Thank A Nurse."
Female Eye fest fetes Murmur
Heather Young's feature film debut Murmur (pictured) walked away with another prize this weekend, scoring the 17th annual Female Eye Film Festival's Best Canadian Film award.
Produced under her Houseplant Films shingle, the film made its world premiere at TIFF – picking up the festival's FIPRESCI prize for it's Discovery program. Her feature has also netted the Emerging Canadian Director Award from the Vancouver International Film Festival (VIFF) as well as four prizes from this year's FIN Atlantic International Film Festival in Halifax, where it served as the festival's Opening Night presentation. Murmur also served as this year's Female Eye Opening Gala. One of Telefilm Canada's 2018 Talent to Watch projects, the documentary-fiction hybrid follows an acutely lonely aging woman who is forced to complete community service at a dog shelter after a DUI charge.
In addition, the festival saw Jessica Bradford win Best Canadian Screenplay for "Finn & Tess & the Hunt for Toad." The screenplay "Jiyan" from writer Daniela Saioni, story by Mazdak Taebi, also nabbed Best Fresh Voice and Best Screenplay in the section. And finally, director Sierra Parr picked up the festival's best experimental award for her short Kalopsia, while Sandrine Béchade's Angel & Alien earned Best Short Film.
Kuessipan director unveils $10,000 scholarship
Kuessipan co-writer and director Myriam Verreault has pledged her Windsor International Film Festival (WIFF) winnings towards the creation of a $10,000 scholarship for an emerging Indigenous Quebec artist's feature film. The director walked away with the festival's inaugural Best Canadian Film award on Sunday (Nov. 10). Currently, there are no other partners attached to the scholarship. All requirements for the initiative will be announced by the beginning of 2020.
Produced by Montreal's Max Films Media, the film made its world premiere at TIFF this September, where it also saw producer Félize Frappier from Max Films Media pick up the CMPA's Established Producer Award for her contributions to Canadian film. Based on Naomi Fontaine's novel of the same name, the feature follows the bond between two friends from a Quebec Innu community whose relationship is tested when one of them falls in love.
Nurses lands premiere date, Global campaign
Global has set the premiere date for Nurses, its new original medical drama produced by ICF Films, eOne in association with Piazza Entertainment and Corus Entertainment. Set to make its debut on January 6 at 8 p.m., the series, which was previously announced in September 2018, follows five young nurses as they tackle the frontline of a busy Toronto hospital, while struggling to help themselves.
To coincide with its release, the network has launched "Thank A Nurse," a campaign aimed at recognizing the positive impact nurses have had. Viewers can nominate or submit the name of registered nurse in Canada to be featured on Global's website, its social media platforms and for the chance to appear on the network's The Morning Show. Nominations close on January 1, 2020.
Parasite is highest grossing foreign-language film at the Canadian box office
Bong Joon-Ho's Parasite holds the title of the highest-grossing foreign-language film in Canada in 20 years, according to Montreal-based distributor MK2 | MILE END.  The Palme d'Or winner grossed more than $1 million at the Canadian box office in it's first week and continues to draw viewers. According to Playback Daily's most recent Hot Sheet data (Nov. 1 to 7, 2019), Parasite's third week at the domestic box office saw it claim $800,737.