Metafilms gets to work on Alberic Aurteneche's feature debut
La contemplation du mystere will be released by FunFilm Distribution in Canada.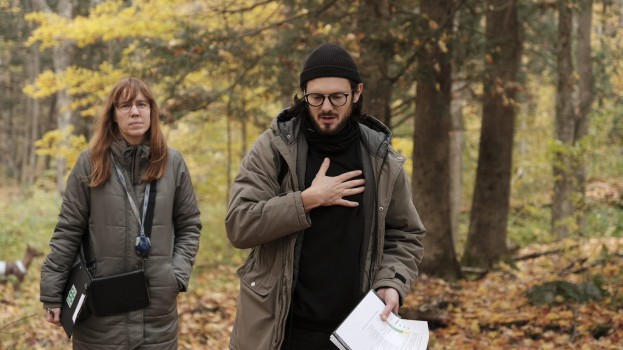 Montreal's Metafilms has teamed up with writer/director Albéric Aurtenèche for his feature film debut, La contemplation du mystère.
Produced by the prodco behind Cannes Film Festival coup de coeur winner La femme de mon frère ("A Brother's Love") and Canadian Screen Award-winner The Great Darkened Days ("La grande noirceur"), La contemplation du mystère follows Eloi, a man who who returns to the land he inherited a year after his father's horrific hunting accident.
Written and directed by Aurtenèche, the film follows his past short film work like: Non-lieu (2006), L'appel du vide (2008), M'ouvrir (2010), Sigismond sans images (2016) and Que votre empire s'étende (2019). Germain Petitclerc (Matthias et Maxime) is an executive producer, while Sylvain Corbeil (Jeune Juliette) serves as a producer.
Production officially started on the feature this October before moving to Quebec's Estrie, Montérégie and Montreal in November. Later this month, production will move to France. FunFilm Distribution will release La contemplation du mystère in Canada in fall 2020.
The feature stars Emmanuel Schwartz (The Twentieth Century), Sarah-Jeanne Labrosse (Unité 9), Gilles Renaud (Hochelaga, Land of Souls), François Papineau (Unité 9), Reda Guerinik (Fatale-Station) and Martin Dubreuil (The Great Darkened Days).
Image courtesy of Jerry Pigeon