CMF invests $6.5M in 27 diverse, francophone productions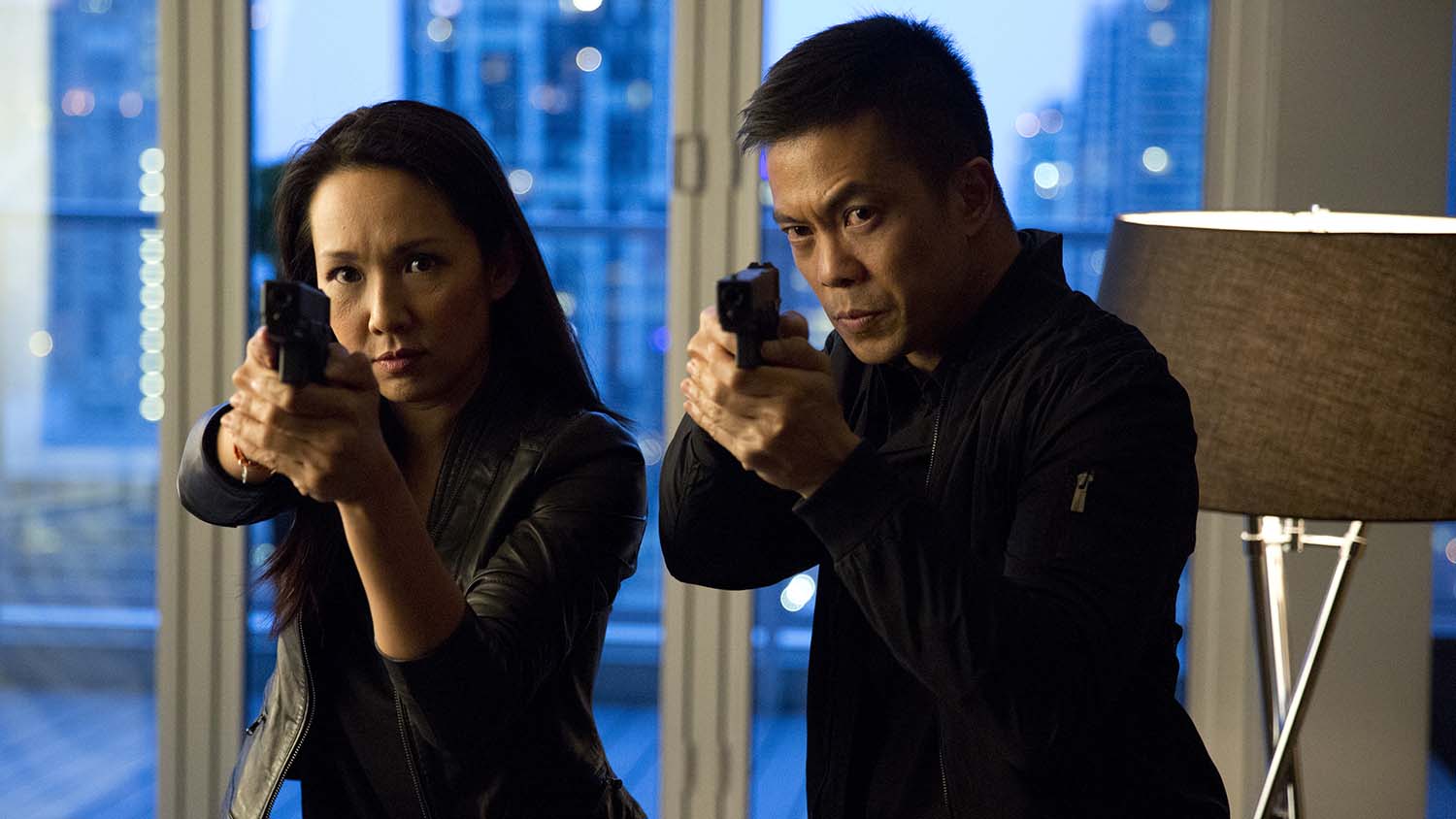 OMNI series Blood and Water is among 18 projects funded through the Diverse Languages Program, with another nine funded through the Francophone Minority Program.
The Canada Media Fund has committed $6.5 million in funding to 27 projects through its Francophone Minority Program and Diverse Languages Program.
The Diverse Languages Program, which funds projects spoken in languages other than English, French and Indigenous languages, will invest $3.4 million to a total of 18 projects. Meanwhile the Francophone Minority Program, which supports French-language productions outside of Quebec, will invest $3.1 million between nine projects.
Among the recipients for the Diverse Languages Program are OMNI series Blood and Water (pictured) and Mangoes: A Slice of Life, each picking up $200,000 in funding.
Nine of the selected projects come from TLN Media Group, earning $200,000 in funding each, including the Italian drama L'Ultimo Coro Italiano. Two children's and youth series funded include the Italian-language Mister S e la scienza di Alessandro Volta and Spanish-language Telefono Roto. The remaining six projects are documentaries, including Italian docs Una Tarantella Canadese con Claudio Santaluce, San Pietro Infine: Una Città Perduta and Malocchio Moderno, as well as Evolución Constante con Boogat (Spanish), My Dear Veterans: The Ludmila Schnaider Story (Russian) and Nanny Magpakailanman? (Tagalog).
Five projects are produced through the Ethnic Channels Group, including Portuguese documentary Fado: The Music of the Portuguese Soul ($159,073), Russian children's program Mama Canada ($159,664), Russian documentary Mary Pickford's Russian Kiss ($200,000), a stage production of Ukrainian Opera ($143,325) and Tagalog documentary Ball and the City ($172,254).
Rounding out the projects are Big Bad Boo Studio's Persian-language series Lili & Lola ($200,000) and Mandarin-language documentary Through the Eyes of Norman Bethune ($183,310).
The nine projects to receive funding through the Francophone Minority Program include drama Le Monde de Gabrielle Roy ($550,000), variety program Tout simplement country ($491,953) and children's program Makinium ($550,000). All three projects will be broadcast through Radio-Canada.
Another three projects from specialty channel TV5 have received funding, including children's series Échappe-toi si tu peux ($401,403) and two documentaries, Technosexe ($241,243) and THC Inc. (provisiore) ($125,411).
The remaining projects funded by the program include the APTN documentary La Terre en nous ($490,000) and TFO children's series Les Métis, notre culture, nos histoires ($175,000) and Folie technique ($199,463).
According to CMF, the Diverse Languages Program has invested more than $23.8 million toward 109 projects, while the Francophone Minority program given more than $101 million to 249 projects.
Image courtesy of Breakthrough Entertainment