Short-form digital comedy Avocado Toast set for OUTtvGo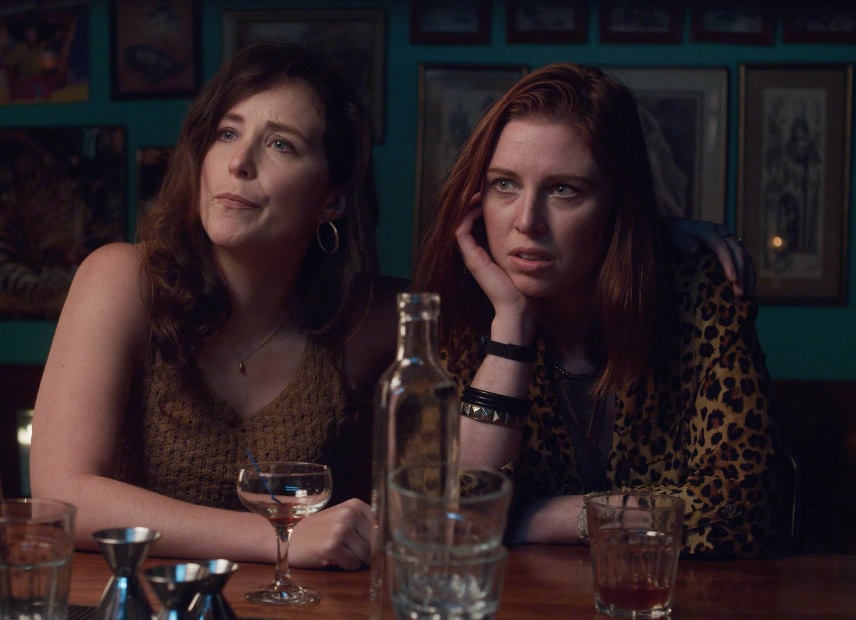 The project, backed by the IPF and Bell Fund, has also inked a raft of international deals with platforms including Highball.TV and Tello Films.
Short-form digital project Avocado Toast the series (10 x 10 minutes) has been picked up by OUTtv's international digital platform OUTtvGo.com for Canada, New Zealand, Australia, India and South Africa.
The project, which is financially backed by the IPF, Bell Fund and OUTtv, is distributed globally by Border2Border Entertainment and produced through its subsidiary Guts and Gall Productions. Production is currently underway in Toronto, with Sam Coyle (Hazy Little Thing, Darkside, The Definites) directing.
Created by and starring Heidi Lynch and Perrie Voss (pictured left and right, respectively), the sex comedy series sees its millennial lead characters reluctantly learning about their parents' new sexcapades. It is scheduled to premiere in 2020.
In addition to multi-territory distribution via OUTtvGo.com, the show has also been acquired by Highball.TV (U.S), Tello Films (U.S), Outfilm (Poland) and Gray Zone Play (Chile), with discussions underway for additional territories. Border2Border principal Charlie David noted to Playback Daily that the producers allocated funds for translations in Polish, Spanish and French, with a view to giving the series a better chance of selling internationally.
Producers on the project are David, Heidi Lynch and Perrie Voss. Executive producers are Jefferson Mappin along with OUTtv CEO Brad Danks and COO Philip Webb.
Additional cast members include Voss, Lynch, Mappin, Faye Marsay, Kristian Bruun, Scott Cavalheiro, Andrew Moodie, Nelu Handa and Brenda Robins.
Border2Border has produced a number of other titles for OUTtv, including docuseries Drag Heals and Shadowlands.