Robert Cooper to lead the PSP's Scripted Series Lab
Starting in January 2020, the Unspeakable creator will mentor participants, working with them to develop his original series idea.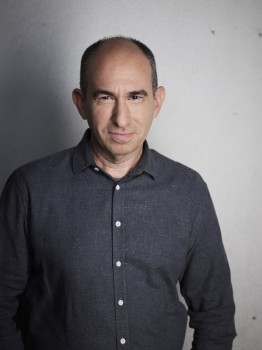 The Pacific Screenwriting Program (PSP) has tapped writer/director/producer Robert Cooper to lead the second edition of its flagship training program, the Scripted Series Lab (SSL).
Introduced in August 2018 alongside the launch of the not-for-profit, the 15-week initiative sees six up-and-coming B.C. scribes hone their craft through a real-world story room as well as a variety of workshops, events and mentorship opportunities.
Most recently, Cooper – who sits on the PSP's board – created, directed, wrote and executive produced the miniseries Unspeakable (CBC/SundanceTV), which picked up the 2019 Leo Award for Best Dramatic Series earlier this year. His credits also include Vancouver-shot Dirk Gently's Holistic Detective Agency, Stargate SG-1, Stargate: Atlantis and Stargate Universe.
In his new position, Cooper will mentor participants, working with them to develop his idea for an original TV series. He joins Cardinal showrunner Sarah Dodd, who previously served as the program's inaugural executive showrunner in residence.
The PSP is supported by Creative BC, the CMPA, the WGC and U.S. streaming giant Netflix, which backs the initiative through its $25 million development fund. Last week, the streamer signed on to support the Toronto International Film Festival's industry programs, investing in the organization's Talent Accelerator, Filmmaker Lab and pledging to support the creation of three new professional development events for Canadian film industry creators.
The SSL runs from January 6 to April 17, 2020.