NFB docs set to world premiere at IDFA
Ariel Nasr's The Forbidden Reel and Mira Burt-Wintonick's Wintopia will world bow at the Amsterdam film fest alongside interactive project Far Away from Far Away.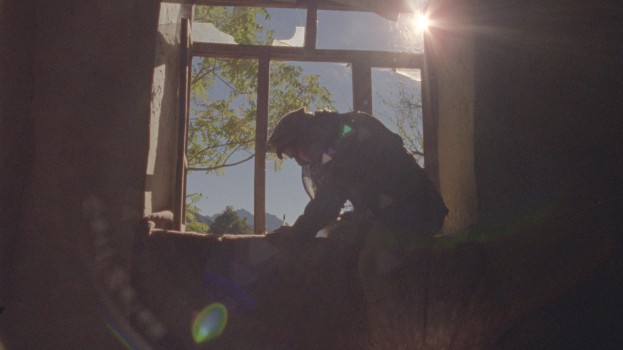 Two feature-length documentaries from the National Film Board of Canada (NFB) will host their world premieres at the International Documentary Film Festival Amsterdam (IDFA), one of the world's largest documentary film festivals.
Ariel Nasr's The Forbidden Reel (pictured), co-produced by Loaded Pictures, will screen under the festival's Frontlight program, which examines issues of current social or political urgency. The doc follows the rise of Afghanistan's cinematic culture, how cinephile passion transcends politics to protect it from Muhjahedeen resistance to Taliban extremists. It is produced by Loaded Picture's Sergeo Kirby and Kat Baulu from the NFB Quebec and Atlantic studio, with the NFB's Annette Clarke serving as executive producer.
Mira Burt-Wintonick's Wintopia, co-produced by EyeSteelFilm, is set to premiere under the festival's non-competitive Luminous program, which features films that celebrate relationships. It shows director Burt-Wintonick's journey to follow in the footsteps of her father, Montreal-based documentary director Peter Wintonick. It is produced by Clarke and EyeSteelFilm's Bob Moore, with Daniel Cross and Mila Aung-Thwin serving as executive producers.
Yung Chang's This Is Not a Movie will have its European premiere at IDFA under the Frontlight program. The doc, which had its world premiere at TIFF, profiles legendary foreign correspondent Robert Fisk. It is produced by Anita Lee from NFB's Ontario studio, Allyson Luchak and Nelofer Pazira from TINAM Inc. and Ingmar Trost from German prodco Sutor Kolonko.
An interactive project from NFB will also have its world premiere at IDFA. Far Away from Far Away, from directors Bruce Alcock and Jeremy Mendes, gives an immersive take on the transformation of Fogo Island specially made for smartphones. It is produced and executive produced by Clarke and Robert McLaughlin from NFB's digital studio.
IDFA, founded in 1988, has launched several international documentaries onto the festival circuit, paving the way to global indie markets such as Sundance. It runs from Nov. 20 to Dec. 1.