Five biggest SVODs will have half-billion subs by 2025: report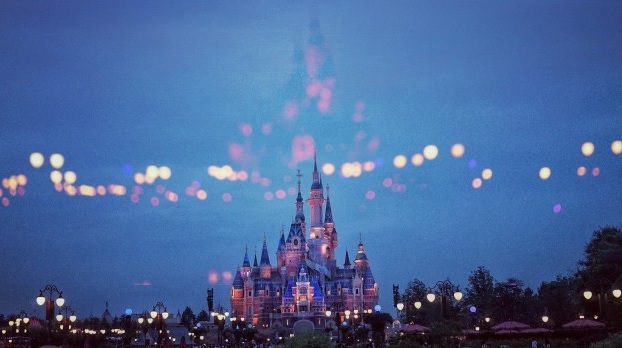 Of the new streamers, Disney+ will comfortably lead the pack with 101 million subscriber additions within five years, says Digital TV Research.
By 2025, the five biggest global SVOD platforms will have more than half a billion subscribers between them, according to a new report from U.K.-based research firm Digital TV Research.
According to the study, combined subs for Netflix, Amazon, Disney+, Apple TV+ and HBO Max will reach 529 million in 2025, almost doubling from about 272 million in 2019.
As it stands today, Netflix has a paid membership of around 158 million, while Amazon Prime Video crossed the 100-million mark a year ago. But tomorrow is a new day – and will see the launch of the biggest threat to their dominance.
Digital TV Research projects that Disney+ will be, by far, the fastest-growing platform, hitting 101 million global signups within the next five years.
The House of Mouse's much-touted streamer launches in Canada and the U.S. tomorrow (Nov. 12) with around 10 original series, movies and documentaries. Over the first year, Disney plans to roll out more than 45 originals. In Canada, it will cost $8.99 a month (or $89.99 a year).
In the U.S., Disney+ will launch with a library of 300 film titles and 7,500 TV episodes. While library content will vary by region, Disney chose to also launch in Canada, Netherlands, Australia, and New Zealand as much of the content is not tied up through third-party distribution deals.
Among the flagship original series launching on the service is The Mandalorian, set in the Star Wars universe and thought to cost in the region of USD$120 million. According to Parrot Analytics, the series has generated greater pre-release demand in Canada than a number of popular series from other streaming entities. Parrot Analytics said pre-release demand for The Mandalorian was almost four times higher than Star Trek: Discovery (CBS All Access, Crave) ahead of its launch two years ago, and 1.37 times higher than Chilling Adventures of Sabrina (Netflix).
Digital TV Research also painted a promising picture for Netflix globally, forecasting it would expand its subscriber base by 70 million by 2025 for a total of 235 million. The report noted that almost all of that growth at the world's biggest streaming service will come from outside the U.S., where it's total subscriber numbers would increase by just 6 million.
Those projections would mean that just 29% of Netflix's subscribers will be in the U.S. in five years time – a stark contrast to HBO Max, which the report predicts will see 80% of its 30 million paid subs coming from the U.S. in 2025. (It should be noted that the report states HBO Max's subscriber total could be in the region of 90 million if non-paid subscribers are included. As well, a potential launch of the service in Canada is unlikely in the near or mid term after Bell Media inked a long-term agreement to exclusively license HBO Max programming for Crave and its CTV-branded assets).
Meanwhile, the report predicts Amazon will have around 135 million subs and the recently launched Apple TV+ would have 27 million. The report did not project the growth of other incoming streaming platforms such as NBCUniversal's Peacock and Jeffrey Katzenberg's Quibi.
Exactly how each of these services will fare in Canada remains to be seen, and Canada-specific data about subscriber growth for these services is scarce. However, the operations of each of the streamers could be affected by the outcome of the review of the Broadcasting Act. Minister of Canadian Heritage and Multiculturalism Pablo Rodriguez has said that he would take "appropriate measures" to ensure that "all players, including the web giants" contribute to the creation of Cancon, offer meaningful levels of it in their catalogues and promote it on their platforms.
The panel tasked with reviewing the Act is set to return a recommendations report to the government in January.