First feature film supported by P.E.I.'s Film Media Fund wraps
The thriller from writer/director Adam Perry is a collaboration between P.E.I.'s Saltwater Films and Newfoundland's Rink Rat Productions.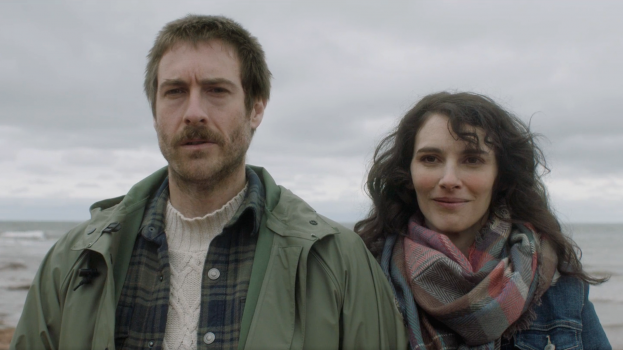 P.E.I. producers Jason Arsenault (Little Bay Islands) and Jenna MacMillan (Coastal Stories) have teamed up with Newfoundland's Mary Sexton (Maudie) for A Small Fortune, the first feature film supported by P.E.I.'s Film Media Fund.
Established last year, the Film Media Fund is one of two initiatives aimed at boosting P.E.I.'s film industry, with a focus on supporting the development and growth of homegrown independent film in the province. A co-pro between P.E.I.'s Saltwater Films and Sexton's St. John's, NL-based shingle Rink Rat Productions, the $1 million thriller signals P.E.I. writer/director Adam Perry's first feature film.
Written, directed and produced by Perry (Jiggers), A Small Fortune tells the story of a man who discovers a bag of money in the water off the banks of Canada's smallest province, thinking the money is a gift from the sea. However, when a body washes ashore, the police begin their investigation and a small-time criminal comes to town looking for his money – tensions begin to rise. The film wrapped production on the Island this October. Currently, there is no distributor attached.
Prior to this, Arsenault and MacMillian produced A Blessing From the Sea, a short version of the film, which was funded through the Harold Greenberg Fund's Shorts to Features program.
The feature film is supported by Telefilm; Innovation PEI, which administers the Film Media Fund; the Newfoundland Film Development Corporation; Super Channel; and local private investors and sponsors. A Small Fortune stars Stephen Oates (Little Dog), Liane Balaban (Supernatural), Andrea Bang (Kim's Convenience), Joel Thomas Hynes (Little Dog) and Matt Cooke (Heartland). It was also developed with the support of the NSI's Features First program.