Youngster teams with SickKids in debut collaboration
The Insight Productions-owned digital prodco has created a series of videos with paediatric experts on common issues concerning modern parenting.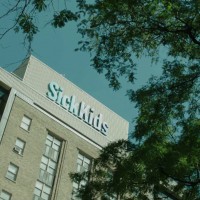 Insight Productions' digital lifestyle brand Youngster has partnered with SickKids Hospital on a series of digital videos that tackle common parental concerns.
The short-form videos, available on YouTube, use the latest research from top paediatric experts on issues such as physical activity and sleep training, packaged in "digestible and trusted bites for the next generation of parents and their children."
The videos mark Youngster's first content release since the company was launched in 2017. The Insight Productions digital arm was formed to acquire and create lifestyle content targeted at modern millennial parents looking for "straightforward, honest answers." Part of its strategy is to produce branded content for companies, pairing partners with its in-house production team. SickKids is the first collaboration to be announced.
At the time of its launch, Insight head John Brunton said Youngster would work with social influencers, parenting experts and other organizations to create its original content, which is designed to be both informational and entertaining. According to Brunton, Insight conducted research in 2017 that indicated many brands felt the ad market was in need of informative, trustworthy and entertaining content for millennial parents, who are becoming increasingly difficult to reach via linear television.
Insight, a Boat Rocker Media company, produces a number of unscripted series, including linear hits The Amazing Race Canada, Big Brother Canada and the recently revived Battle of the Blades. The prodco recently signed on to produce I Do, Redo for CTV and Netflix, a reality series where lifestyle expert Jessica Mulroney gives newlyweds a do-over when their wedding day turns into a disaster.