Deluxe names new CEO as it emerges from bankruptcy
CFO Eric Cummins has been named to the company's top post as John Wallace retires.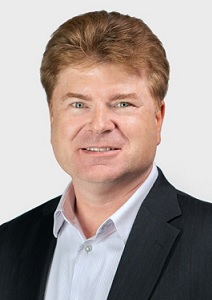 Deluxe Entertainment Services has made changes at the top as it emerges from bankruptcy.
CFO Eric Cummins has been appointed CEO, taking over from John Wallace who retires from the organization after more than four years at the helm.
On Wednesday the California-based post-production company revealed that its refinancing process has been completed and it has emerged from bankruptcy reorganization process. In a statement, Deluxe said the completion of the restructure has reduced its debt by 75% and given it access to around USD$115 million in new funding.
Throughout the reorganization, Deluxe, which employs a staff of around 1,100 across its creative and distribution businesses in Canada, has said its day-to-day operations would continue without interruption. Globally, Deluxe operates in around 38 markets and employs around 7,500 people. Previously, Wallace said that, should the refinancing process come to fruition, it would put Deluxe in "its strongest financial position in more than a decade, with the resources to lead the industry into the future."
Cummins, who will continue to hold the CFO post, joined Deluxe in May of 2018. He was previously SVP of New York-headquartered holding company MacAndrews & Forbes Incorporated. MacAndrews & Forbes was Deluxe's parent company from 1990 until earlier this year, when Deluxe was acquired by its creditors in a debt-for-equity swap.
In a statement, board member Gregg Bresner said Cummins had been instrumental in completing the company's refinancing process. "We are confident that he is the right person to lead the company forward," he said.
Deluxe has provided post-production services Canadian titles including Letterkenny, Kim's Convenience, The Beaverton, Vikings and Bitten, while on the film side its credits include domestic titles like Matt Johnson's Operation Avalanche, Atom Egoyan's Remember and Vincenzo Natali's In the Tall Grass. The company also worked on Toronto-shot projects like Academy Award-winning Spotlight. A number of fiscal pressures, including a downturn in widely released feature films, declines in Blu-ray and DVD sales and delays of key film projects, led to Deluxe's financial stresses, according to a report released earlier this year by financial services company Moody's Investors Service.