Allarco biz practices go under the microscope in licence renewal hearing
Execs discussed how financial pressures have resulted in instances of regulatory non-compliance, while interveners asked for assurances Allarco would not go into creditor protection again.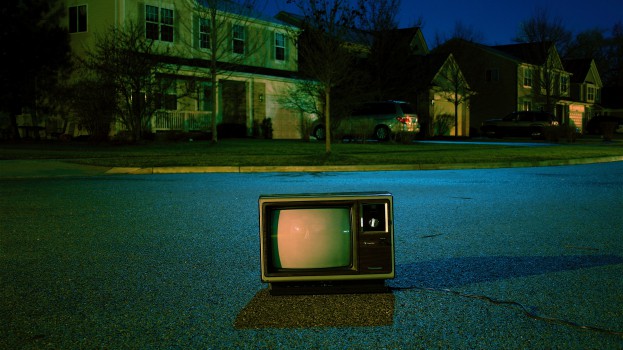 Execs for Super Channel and its parent company Allarco Entertainment went before the CRTC on Tuesday as part of its broadcast licence renewal hearing – and to field tough questions about apparent non-compliance with numerous conditions of licence.
Off the top, CRTC chairperson Ian Scott said the Commission is "concerned with the way in which Allarco has interpreted the regulatory obligations and policies relating to Super Channel," specifically with regard to its distribution of Canadian programs, eligibility and payment of certain Canadian programming expenditures (CPE) and expenditures dedicated to regional outreach programs, as well as script and concept development.
While some of those conditions of licence were not met due to Allarco's 2016 creditor protection filing, others occurred because Allarco misinterpreted its regulatory obligations, said the Commission. Among them, Super Channel fell $1.7 million short of its required CPE spend in the last broadcast year.
In his opening address, Allarco chairman Chuck Allard told the Commission that Super Channel's challenges in meeting its conditions of licence have been exacerbated by vertical integration in the Canadian broadcast market, in addition to the presence of unregulated digital services and content piracy.
"Dealing with vertically integrated BDUs, who are not only involved in programming services, but who are also gatekeepers to our access to consumers, represents an ongoing challenge for any independent service," he said.
Allard said he has invested around $130 million into Super Channel since it was launched in 2007, and will not invest any more of his own funds into the business. He also noted that, during its most recent CCAA filing, a broker was hired to see if a buyer could be found. It was ultimately unsuccessful.
Since it emerged from creditor protection 18 months ago, Super Channel execs said it has "significantly reduced" its expenditures on foreign programming in order to direct that spend toward Canadian content. Across its four main channels, which were rebranded in 2018, Super Channel has spent $9.5 million on Canadian content in the current fiscal year, said chief content officer Jackie Pardy. The Edmonton-based network projects a Cancon spend of $14.8 million for fiscal 2021. The redirection of the funds from international acquisitions to Cancon meant that Super Channel could not afford the sixth and final season of Homeland, added Pardy, with the show later being picked up by Bell Media.
Throughout the day, Allard and McDonald were asked on multiple occasions whether the company would be prepared to make "shortfall payments" that it missed. Each time, they said it would not be prepared to do so.
Central to the day's conversation were the two instances over the past decade in which Allarco has been forced into creditor protection to avoid bankruptcy. The most recent of those saw Super Channel disclaim roughly 100 of its licence agreements (both from Canadian and U.S. companies) and go through a corporate restructure. As part of its "plan of compromise," the company paid $2.95 million to 142 affected creditors as it exited CCAA proceedings.
And, while Allarco execs said the company still faces significant financial pressures, McDonald said new partnerships with so-called "virtual" BDUs are providing a "light at the end of the tunnel" and allowing Super Channel to tap into new revenue streams and audiences. Super Channel launched on Amazon Prime Video in Canada in June, with McDonald noting the company has been "very pleased with the results." Soon, Super Channel will be part of the new channel offering on Apple+ TV, he added.
The hearing also saw a number of producers, including Score G Productions, Facet 4 Media, Phoolan Films, Good Soldier Films and Farpoint Films, voicing their support of Super Channel's continuing role in the domestic market.
"We need Super Channel to remain an active part of the Canadian broadcast landscape, as they continue to license Canadian programs that the Bells and Coruses won't take a chance on," Farpoint's Kyle Bornais told the Commission. Others highlighted the importance of Super Channel's position as one of the only non-vertically integrated Canadian networks.
Meanwhile, a number of organizations also went before the commission to express concern over Allarco's business practices. While none of those expressing concern supported the idea of suspending or revoking Super Channel's broadcast licence, the consensus was that the production and creative community needed reassurance that Allarco would not go into creditor protection for a third time.
"We are asking for assurances that Allarco will deal with producers fairly and not place the burden of another CCAA filing on our sector," CMPA's senior director, business affairs, Marcia Douglas, told the CRTC.
The CMPA highlighted three projects – New Metric Media's What Would Sal Do?, Nomadic Pictures' Van Helsing and Incendo's France/Canada copro Versailles – as examples of program licence agreements that were compromised as a result of Allarco's CCAA filing. In addition, the CMPA said Allarco broadcast the entire first season of Shaftesbury's Slasher without making any of its scheduled payments to the production company. "In doing so, it burned the valuable 'premiere' rights and left Shaftesbury to make up the shortfall of $1 million. In essence, Allarco reaped all the benefits of a program licence agreement and paid very little for it," said Douglas.
Meanwhile, Directors Guild of Canada (DGC) executive director David Forget said the guild was "legitimately concerned that the company might file for protection from creditors under the Companies' Creditors Arrangement Act (CCAA) one more time and risk bankruptcy."
This is not the first time that Super Channel has been accused of non-compliance with its conditions of licence. In 2013, the Commission said it considered Super Channel's non-compliance to be "significant and severe in nature," and renewed its broadcast licence for a reduced term of four years.
During yesterday's hearing, interveners concurred that, in order to ensure Super Channel has a viable fiscal plan going forward, it should be required to: receive a reduced licence term of three years or less; disclose concrete evidence of its financial capacity to meet its conditions of licence; make up the shortfall in funds; and be required to adhere to a mandatory order, under the Broadcasting Act, to comply with its conditions of licence.
For its part, Super Channel said it would be prepared to commit, in the next licence term, to: spend 30% of its revenues from the previous broadcast year on Canadian programming; spend at least $500,000 each year on script and concept development; and spend $500,000 on regional outreach programs every year.