Indie film in the spotlight at 2019 Sustainable Production Forum
As more municipal governments declare climate emergencies, Zena Harris of Green Spark says indie projects are realizing the importance of reducing their carbon footprint.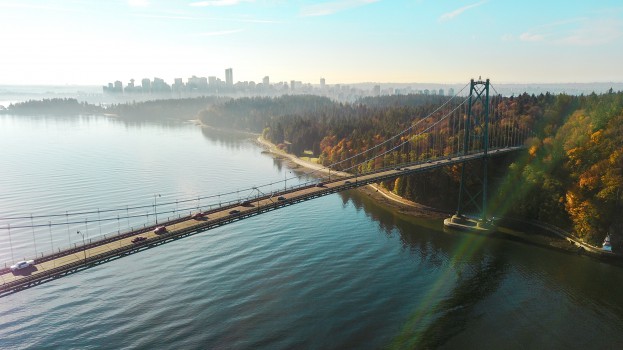 With a growing number of municipal governments declaring a climate emergency, this year's Sustainable Production Forum (SPF) perhaps takes on a greater urgency than ever before.
And while in the past the event has been geared more toward major studios and large-scale international productions, this year the organizers are also putting a microscope on what domestic indie productions can be doing to reduce their carbon footprint.
"We'll be teaching people how to use alternate power sources like battery power stations, how to use a carbon calculator to measure their carbon footprint and how to use apps to reduce their paper use – and, most importantly how to do this on an indie budget," Zena Harris, president of full-service sustainability agency Green Spark Group, told Playback Daily.
According to Green Spark, an average film and TV project produces 500 metric tonnes of carbon dioxide. That's the equivalent of approximately 108 cars on the road for an entire year.
So while the production boom across Canada has sustained a thriving screen-based economy, it has also drastically increased the industry's carbon footprint. Total annual production spending in Canada has risen to $8.9 billion, according to the CMPA's most recent data for fiscal 2017/2018. That's up from $7.09 billion in 2014/15, when SPF held its first event.
Of course, the carbon footprint of a typical Canadian indie project is a fraction of a major U.S. studio series. However, that doesn't mean domestic productions can't also bring about change. An example being highlighted this year is the short-film project Zero, produced by Alyssa Kostello. Shot in Vancouver, the project set out to be a "zero-waste production." According to data, the project produced 0.3 tonnes of carbon dioxide, with cast and crew using green generators, sharing rides and banning all plastic from the set.

This year, event organizers also want to put more of a focus on fostering collaborative approaches to measuring the industry's carbon footprint.The reason for this is simple – up until this point, there are many unknowns about the total impact of the industry in Canada, as individual productions tend not to share data publicly.
"That's the million dollar question we always gets asked: what's the impact of the industry compared to other industries. The answer is – we don't know," said Harris.
But significant headway is being made in this regard. At this year's forum, which takes place Nov. 1 and 2 in Vancouver, Harris and colleagues are demoing the new Reel Green carbon calculator. The web-based calculator is an adapted version of the U.K.'s Albert calculator, a web-based tool that measures the total amount of greenhouse gases emitted into the atmosphere as a direct result of a production. Reel Green has spent the last year adapting the tool for Canada-shot productions and it will soon be made available for free on the Reel Green website.
While the U.K. is much further down the road in terms of assessing the total impact of its production industry, Harris believes Canada and other countries can begin to start more effectively measuring their own carbon footprint. Once this starts to happen, the global film and TV industry can begin to assess its overall impact and where changes are most urgently needed.
"It's really exciting that we're getting to this point. We'll be able to get to our local and national industry information, and then aggregate it with what's happening in the UK. and start to understand more and more what the industry impact is globally," said Harris.
Image: Unsplash