In brief: CBC names Donald Lizotte as Jean Mongeau's successor
Plus: Tasha Hubbard's doc wins over audiences at imagineNATIVE and Stand! gets the big screen treatment.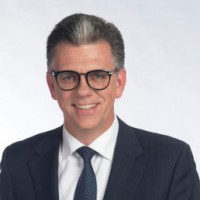 Donald Lizotte joins CBC/Radio-Canada
Donald Lizotte, formerly of Quebecor, has been named GM and CRO of CBC Media Solutions, following the impending departure of Jean Mongeau. Lizotte (pictured) will officially take over Mongeau's role Feb. 24, 2020 and will report to EVP Barb Williams. He will oversee all teams associated with CBC/Radio-Canada's self-generated revenue, including advertising as well as distribution and content-licensing streams.
For more than a decade he has guided business development at Quebecor, first through its affiliated telco Vidéotron and then, starting in 2013, with Quebecor Media. For five years he served as EVP of the company's advertising operations. Under his direction, the company saw TVA Sports get the exclusive French-language rights to Euro 2020 soccer. It also became the sole broadcaster of all Montreal Impact games. Mongeau announced his impending departure last week, stating that he was leaving the company to pursue outside opportunities.
imagineNATIVE audience crowns nîpawistamâsowin: We Will Stand Up
Tasha Hubbard's documentary nîpawistamâsowin: We Will Stand Up has picked up Audience Choice Award – Feature Film from the imagineNATIVE Film + Media Arts Festival. The award comes with a cash prize of $1,000 from Air Canada. This is the second imagineNATIVE award for the doc, which won the Sun Jury Prize at the festival's Sunday (Oct. 27) awards ceremony. The doc, which opened the Hot Docs film festival earlier this year, follows the case of 22-year-old Cree man Colten Boushie, who died in an accidental shooting in Saskatchewan. Hubbard also recently picked up the Discovery Award, which recognizes an emerging filmmaker, at the DGC Awards.
imagineNATIVE introduced a second audience award this year, with Keely Meechan's Nancy from Now On willing the Audience Choice Award – Short Film. The award comes with a $1,000 cash prize from Via Rail. The Body Remembers When the World Broke Open took the festival's top prize earlier this week, winning for Best Dramatic Feature.
Stand! gets the big screen treatment
Stand! is set to receive its Canadian theatrical release via a deal with Cineplex next month. A feature-length adaptation of Danny Schur and Rock Chafe's musical Strike!, the film follows a young immigrant couple in 1919 as they battle for love and a better life on the streets of Winnipeg amid political and social turmoil. Schur and Chafe penned the adaptation and cameras rolled on the project in Winnipeg with Stomp the Yard director Robert Adetuyi last August.
Via an agreement inked with Cineplex, the musical will receive the big screen treatment on Nov. 29 in cities across Canada like Victoria, Vancouver, Edmonton, Saskatoon, Regina, Winnipeg, Ottawa, Toronto, Montreal, Halifax and St. John's. The deal was negotiated by Schur and Frantic Films' Jeff Peeler, who serve as producers.  Executive producers include Terry Cholka, Gail Asper, Hartley Richardson, Sharon Azrieli, Harry Ethans, Jamie Brown from Frantic Films, Adetuyi and Cal Harrison. Stand! Is produced by Boomtalk Musical Productions and Frantic Films, with the participation of Telefilm Canada and investment from Manitoba Film & Music. The feature stars Marshall Williams, Laura Wiggins, Gregg Henry and Lisa Bell.
With files from Media in Canada