Bron looks to Spanish-language market with latest investment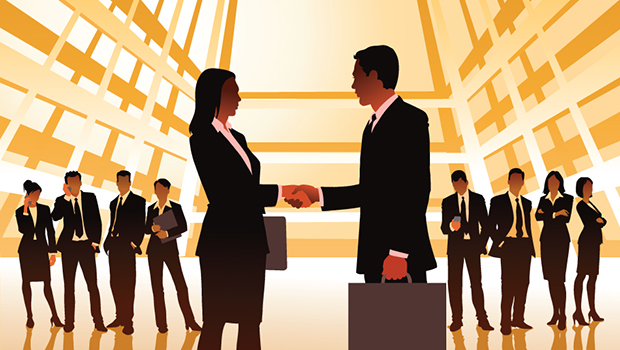 Through its Ventures division, B.C.-based Bron has taken a minority investment in The Immigrant, a production company focused on the Hispanic and Latinx scripted TV market.
B.C.-based Bron is turning its attention to the Spanish-language market with the latest investment through its recently launched Ventures division.
The company on Thursday announced it has acquired an undisclosed minority stake in The Immigrant, a production company focused on the Hispanic and Latinx scripted TV market. At the same time, Fremantle revealed that it has acquired a 25% majority stake in the L.A.-based prodco, which has offices in Mexico and Spain and is set to open a Columbia office next year. Financial details were not disclosed.
Co-founded this year by Camila Jimenez and Silvana Aguirre, The Immigrant has a number of projects in development including a coproduction with Fremantle-owned, Roma-based prodco Wildside. CEO Jimenez was previously the content officer at Fusion Media Group and executive produced projects including El Chapo and Murder Mountain for Netflix. Meanwhile, Aguirre was the creator and showrunner of El Chapo.
Bron launched its Ventures division a year ago with a mandate to make equity investments in production companies in the film and TV space.
In the Canadian market, Bron Ventures previously took a minority stake in Ken Faier's Epic Story Media. With the investment, Epic Story has delved further into IP development and brand management as it develops a number of projects including Haley and the Hero Heart, created by Kevin Mowrer of Mowrer Meta Story, and Dolph N Fince, created by Todd Kaufman and Mark Thornton of Neptoon Studios. Bron Ventures also previously invested in the Brooklyn-based production company Animal Kingdom.
This most recent deal comes during a typically busy year for Bron, which has also made big moves on the film side through deals with Metro Goldwyn Mayer (MGM) and Warner Bros. Pictures. In December, Bron Creative inked a $100-million, six-picture co-financing agreement with Warner Bros. Through that deal, Bron's Aaron L. Gilbert and Creative Wealth Media's Jason Cloth have served as executive producers on a slate of films that included Joker, starring Joaquin Phoenix. Meanwhile, the partnership with MGM, a $100 million-plus multi-picture co-financing deal, includes MGM's animated comedy The Addams Family and Legally Blonde 3 starring Reese Witherspoon.