Bell Media inks long-term deal for HBO Max programming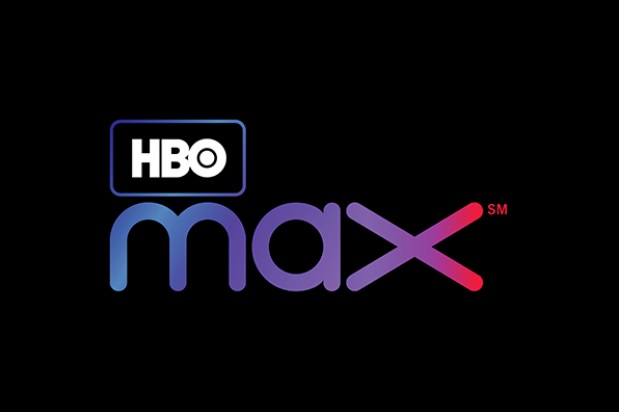 The exclusive agreement, which comes into effect next year, gives Bell Media the flexibility to air HBO Max content across Crave and its CTV-branded channels.
Bell Media has inked a long-term deal with Warner Bros. International Television Distribution that gives the Canadian company exclusive rights to programming from the upcoming streaming service HBO Max.
The deal, set to come into effect in 2020, builds upon Bell Media's existing deal with HBO, which is already offered as an add-on to the Crave SVOD service and as a pay-TV channel.
As well as allowing Bell Media to offer HBO Max programming on Crave, the agreement gives Bell Media the flexibility to place HBO Max programming on both the main CTV network and its four recently rebranded specialty channels (CTV Drama, CTV Life, CTV Comedy, CTV Sci-Fi). Specific details on the rollout of HBO Max programming in Canada are set to be confirmed in the coming months.
Bell Media president Randy Lennox told Playback Daily the deal represents significant added firepower as Crave competes with Netflix, Amazon and a wave of incoming streaming platforms.
"It's critically important in the sense that we're at 2.7 million paid subscribers in Canada. We know that this, among other strategies, will bolster our subscriber and user rate substantially," he said. Lennox added that the ability to deploy HBO Max programming across various CTV-branded assets is a "great nuance" of the deal, as Bell Media gears up to launch its digital CTV super hub in the coming year.
On top of the HBO Max portion of the deal, Bell Media and WarnerMedia also extended their existing deal for pay-TV rights for Warner Bros. first-run feature films.
The announcement comes the morning after WarnerMedia held a media event in L.A. to unveil additional details about its new streamer, which has been commissioning vast amounts of content as it prepares to enter the U.S. streaming market in April 2020 and compete with the likes of Netflix, Amazon, Disney and Apple.
Among the HBO Max titles included in the Bell Media deal are: Dune: The Sisterhood, a thriller helmed by Denis Villeneuve and based on Frank Herbert's Dune novel series; dark comedic thriller The Flight Attendant, Mindy Kaling project College Girl (working title); and a Gossip Girl reboot.
Other Warner Bros. Television titles in the works at HBO Max are: Green Lantern and Strange Adventures, both DC dramas from Berlanti Productions; YA drama Red Bird Lane; hybrid live-action/animated comedy Tooned Out; multi-camera comedy DC Super Hero High; and Crime Farm from Ava DuVernay and Roberto Patino. 

Earlier in the week, Randall Stephenson, CEO of HBO's parent company AT&T said the company anticipates that HBO Max will have in the region of 50 million U.S. subscribers by 2025. He also said that the company will invest around USD$$1.5 billion to $2 billion in HBO Max next year, and approximately USD$1 billion in 2021 and 2022. HBO Max is expected to become profitable in its fourth year, Stephenson added. In the U.S. it will cost USD$14.99 a month.
The new deal, which is HBO Max's first programming deal outside the U.S., is a significant coup for Bell Media and will allow it to bolster its Crave SVOD service with a significant pipeline of additional content, on top of existing output deals it has in place with Showtime, Starz and HBO.
Since the dawn of the streaming era, industry watchers have questioned when and if U.S. studios will begin withholding Canadian rights to their content in order to place that content on their own SVOD services. On the Bell Media side of the equation, this new agreement will stave off those concerns for the time being. While Bell Media declined to confirm the exact duration of the deal, a spokesperson for Bell Media said the deal lasts for the "foreseeable future."
"Bell Media has been an important partner with its channels and platforms bringing HBO originals to viewers in Canada for many years," said a statement from Robert Greenblatt, chairman, WarnerMedia Entertainment and direct-to-consumer. "It is only fitting we are not only extending this relationship but also deepening it to include great new series produced for HBO Max."
Yesterday's HBO Max media event also saw the announcement of a Game of Thrones prequel series. The project, titled House of the Dragon, has been given a 10-episode order by the main HBO cable network, though no release date has been set. The original Game of Thrones, which concluded this year after eight seasons, has been a significant viewership driver for Crave (both the SVOD and the pay-TV channels) over the past year. When season eight of the show debuted in April, it attracted a preliminary average audience of 2.1 million viewers, making it the most-watched episode in Canadian specialty and pay-TV history, according to Bell Media. At the time, Bell Media also said the rate of subscriber additions was 1,000% higher than an average week. On the day of the premiere, the rate of signups was 3,000% higher than an average day. As of August, the Crave SVOD has more than 2.7 million subs.