WaZabi Films lands worldwide rights to Jeremy Irons feature
The Montreal-based sales agent will shop the Irons-produced film at the American Film Market in November, launching it alongside 1976 Productions' feature Coda.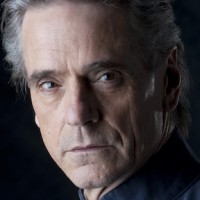 Montreal's WaZabi Films has picked up the worldwide sales rights to the U.K. film Frankel, produced by and starring Jeremy Irons (pictured).
The film is produced by U.K. prodco Eclipse Films, with Andrew Berg and John Sachs serving as producers alongside Irons. Frankel is directed by Ron Scalpello and written by Jim Piddock. Irons will portray real-life horse trainer Sir Henry Cecil, who overcame illness to train one of the best racehorses in history.
WaZabi Films will co-sell Frankel in the U.S. with CAA, launching sales at the American Film Market (AFM), which runs from Nov. 6 to 13.
The company will also launch sales for Coda, produced by Montreal's 1976 Productions and starring Patrick Stewart. The film, originally titled The Gift, was filmed in Montreal in 2017.
WaZazbi Films was launched by DATSIT Sphere earlier this year with former Seville International execs Anick Poirier and Lorne Price. The company represents worldwide sales for Canada's 2020 Oscar pick Antigone.
Image: Wikimedia Commons